Description
Lodine (etodolac) Uses & indications: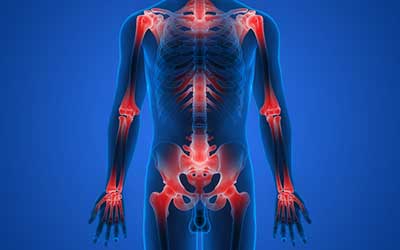 Chemical Name: ETODOLAC (ee-toe-DOE-lak)
Lodine (Etodolac)
Etodolac is used to relieve the pain, tenderness, inflammation (swelling), and stiffness caused by osteoarthritis and rheumatoid arthritis. Etodolac works by reducing hormones that cause inflammation and pain in the body.
You can buy Lodine tablets from Canada Pharmacy. Your order will be delivered right to your doorstep without hassle. You'll also the assurance of paying for a high-quality product.
Directions
Once you are prescribed and buy Lodine tablets, take the whole pill without crushing or chewing. Follow the exact dosage as prescribed by your physician. Don't make any changes to the duration of your dosage or the amount of dosage without consulting your physician.
Lodine is available in etodolac 400 mg tablets. This medication should be taken with food or water to avoid gastrointestinal effects.
Ingredients
Lodine's active ingredient is etodolac 400 mg.
The inactive ingredients in Lodine include:
Cellulose
Gelatin
Iron oxides
Lactose
Magnesium stearate
Povidone
Sodium lauryl sulfate
Sodium starch glycolate
Titanium dioxide
Cautions
Seek emergency medical help if you have symptoms of heart or circulation problems, such as chest pain, weakness, shortness of breath, slurred speech, or problems with vision or balance. Avoid drinking alcohol while taking Lodine as it can increase the risk of stomach bleeding caused by Lodine.
Avoid exposure to sunlight, or artificial UV rays as Lodine can make your skin more sensitive to sunlight and sunburn may result. In case of an overdose or a serious side effect, consult your physician immediately.
Side Effects
The side effects that may occur while taking Lodine tablets include stomach pain, diarrhea, gas or bloating, upset stomach, weakness, dizziness, depression, chills, nervousness, constipation, vomiting and painful, or frequent urination.
Stop taking Lodine and seek medical attention or call your doctor at once if you have any of these serious side effects which include:
Chest pain
Weakness
Shortness of breath,
Slurred speech
Problems with vision or balance
Nausea
Stomach pain
Low fever
Loss of appetite
Dark urine
Clay-colored stools
Jaundice (yellowing of the skin or eyes)
Rapid weight gain
Neck stiffness
Chills
Photosensitivity

Other side effects include severe blistering, peeling, and red skin rash. There might be a case of coughing up blood or vomit that looks like coffee grounds.
IMPORTANT NOTE: The above information is intended to increase awareness of health information and does not suggest treatment or diagnosis. This information is not a substitute for individual medical attention and should not be construed to indicate that use of the drug is safe, appropriate, or effective for you. See your health care professional for medical advice and treatment.
Product Code : 1515