Description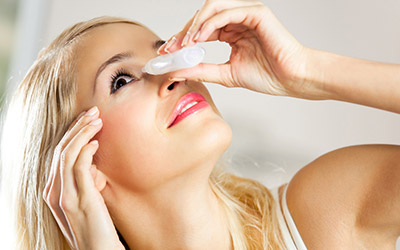 Chemical Name: Bimatoprost (By-Matoh-prohst)
LUMIGAN (Bimatoprost) is an ophthalmic medication prescribed to reduce intraocular pressure in patients who have narrow-angle glaucoma or ocular hypertension. Ophthalmic medications are medications that are dropped directly into one or both eyes.
Narrow-arrow glaucoma and ocular hypertension are conditions where the fluid pressure is too high in one or both eyes. High pressure over long periods can lead to damage to the sensitive nerve of the eye. This eventually results in vision impairment or loss.
Bimatoprost works by mimicking a type of natural hormone called a prostaglandin. Prostaglandins lower pressure in the eye by increasing how much aqueous humor (fluid) flows out of the eye.
Directions
Instill one drop into the affected eye(s) once daily in the evening.
Ingredients
The active ingredient in LUMIGAN is bimatoprost, which is also the name for LUMIGAN generic.
Inactive ingredients include benzalkonium chloride, citric acid, hydrochloric acid, purified water, sodium chloride, sodium hydroxide, and sodium phosphate.
Fact Table

Formula

C25H37NO4

License

EU EMA, US FDA

Bioavailability

Low

Legal status

RX Only

Chemical Name

Bimatoprost

Elimination half-life

45 minutes after application

Dosage (Strength)

0.01% (3 mL, or 9mL), 0.03% (3 mL, or 9mL), 0.03% (0.4 mL, 30 ampules)

Pregnancy

Consult a doctor

Brands

Lumigan

Protein binding

88%

PubChem CID

5311027

MedlinePlus

a602030

ChEBI

51230

ATC code

S01EE03

DrugBank

DB00905

KEGG

D02724

Routes of administration

Eyedrops
Cautions
LUMIGAN and similar medications (prostaglandins) can cause changes in eyelash length, thickness, and number. These effects are usually reversible once the medication has been stopped.
LUMIGAN and similar medications (prostaglandins) can cause permanent changes to the pigment of the iris and tissue around the eyelid. This effect is more pronounced in people with light-colored eyes.
Do not touch the tip of the eyedropper to the surface of the eye or other non-sterile surfaces. Doing so may cause microbial contamination of the bottle, which can lead to eye infections.
If you use other eye medications, separate administrations by at least 5 minutes.
Side Effects
Adverse effects when taking LUMIGAN are generally rare, but there is a wide range of effects that can occur when taking it. Let your doctor know if you experience any of the following adverse effects:
Abnormal hair growth
Allergic conjunctivitis
Asthenopia
Blepharitis
Cataract
Conjunctival edema
Conjunctival hemorrhage
Conjunctival hyperemia
Dryness
Eye discharge
Eye pain
Eyelash darkening
Eyelid erythema
Foreign body sensation
Growth of eyelashes
Increased iris pigmentation
Ocular burning
Ocular irritation
Ocular pruritus
Photophobia
Pigmentation of the periocular skin
Superficial punctate keratitis
Tearing
Visual disturbance
References
Lumigan [package insert]. Irvine, CA: Allergan (2010).
Ocular Hypertension, American Academy of Ophthalmology, April 8th, 2020. Retrieved May 2020.
IMPORTANT NOTE: The above information is intended to increase awareness of health information and does not suggest treatment or diagnosis. This information is not a substitute for individual medical attention and should not be construed to indicate that use of the drug is safe, appropriate, or effective for you. See your health care professional for medical advice and treatment.
Product Code : 2333