Description
Macrobid Antibiotic 100 mg Uses & indications: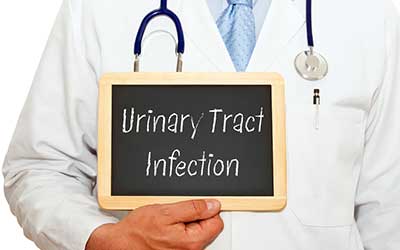 Chemical Name: NITROFURANTOIN (nye-troe-fyoor-AN-toyn)
Macrobid antibiotic is also known as nitrofurantoin. This medication is used to treat bladder infections and urinary tract infections. It works by stopping the growth of bacteria.
This medication only works for bacterial infections, and it will not work for viral infections such as common cold or flu. Macrobid antibiotic should not be used for infants younger than 1-month-old and should not be used to treat infections apart from those caused by bacteria.
You can grab Macrobid 100mg from Canada pharmacy.
Directions
Macrobid 100mg is to be taken orally and can be taken with or without food; as advised by your doctor. It can be taken every usually 2 times a day, every 12 hours.
The dosage of this infection medicine depends on your medical condition and how you respond to treatments. Make sure to take the Macrobid antibiotic at an evenly spaced time.
Do not use magnesium trisilicate which contains antacids while taking this drug as these antacids can bind with nitrofurantoin and prevent it from being absorbed into the system fully.
Continue to take this medication even after the full prescribed time is finished and the symptoms disappear as stopping the medication too early will allow the symptoms to return and the bacteria to grow again.
Ingredients
The ingredients include nitrofurantoin 100mg, talc, corn starch, lactose, carbopol, povidone, sugar, and magnesium stearate.
Cautions
Let your doctor know about your and your family's medical history such as heart problems, liver diseases or problems urinating or certain genetic conditions.
Let your doctor know about all the drugs you take.
Do not get any vaccination of immunizations while using this medicine unless told by your doctor otherwise.
Side Effects
Some common side effects of this drug include:
Keep in mind that your doctor has advised you this medicine as its benefits outweigh the side effects. However, if you start to notice any of the following serious but rare side effects, get medical help right away:
Dark urine
Persistent nausea
Stomach pain
Abdominal pain
Yellowing of eyes and skin
Easy bleeding
Sore throat
Fever
Tell your doctor if you get severe headaches, easy bruising or bleeding or mood swings. This antibiotic may also lead to a very serious (possibly fatal) lung problem so get medical help right away if you have trouble breathing, chest pain, or any other lung problems.
Using this medication for a long time can cause oral thrush and vaginal yeast infection. Contact your doctor immediately if you start to notice white patches in your mouth.
IMPORTANT NOTE: The above information is intended to increase awareness of health information and does not suggest treatment or diagnosis. This information is not a substitute for individual medical attention and should not be construed to indicate that use of the drug is safe, appropriate, or effective for you. See your health care professional for medical advice and treatment.
Product Code : 1625