Description
What is Mevacor?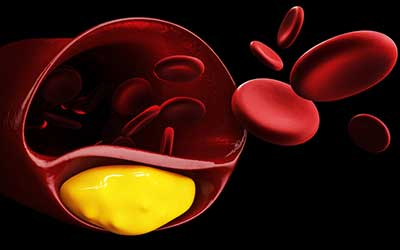 Chemical Name: Lovastatin (LOE-va-sta-tin)
Mevacor (Lovastatin)
For those wondering what is Mevacor, Mevacor is a drug used with diet changes (restriction of cholesterol and fat intake) to reduce the amount of cholesterol and certain fatty substances in the blood.
Mevacor generic form is available at Canada Pharmacy. You can get Mevacor delivered right to your doorstep at the best price.
Directions
This medication usually takes about 2 to 6 weeks to have a significant effect on the cholesterol levels in your blood. After this time, your doctor will likely send you for a blood test to check for changes in your cholesterol levels.
Mevacor is used in adults and children who are at least 10 years old. The usual recommended starting dose is 20 mg once a day given with the evening meal. The dosage may change over time according to your condition.
Ingredients
Mevacor is supplied as 20 mg and 40 mg tablets. The 20 mg tablet contains lovastatin 20 mg while the 40 mg tablet contains lovastatin 40 mg as an active ingredient.
Along with the active ingredient lovastatin, each tablet contains many inactive ingredients which include cellulose, lactose, magnesium stearate, and starch.
Cautions
Tell your doctor all medications and supplements you use and also let your doctor know your medical history. Do not take Mevacor if you are pregnant. Stop taking the medicine and tell your doctor right away if you become pregnant. Mevacor can harm a fetus or cause birth defects.
Use effective birth control to avoid pregnancy while you are taking Mevacor. This medicine may pass into breast milk and could harm a nursing baby; hence, breastfeeding while taking Mevacor is not recommended.
Side Effects
Side effects that may occur while taking this medication include:
Constipation
Muscle pain
Tenderness or weakness
Lack of energy or fever
Yellowing of the skin or eyes
Headache
Joint pain
Back pain
Stomach pain
Confusion
Memory problems
Swelling
Weight gain
Urinating less than usual or not at all
Gas
Bloating
Stomach upset
Heartburn
Indigestion
Nausea
Diarrhea
Sleep problems (insomnia)
If any of these situations worsen or persist, contact your physician immediately. Seek immediate medical help if a serious allergic reaction occurs that may include rash, itching, or swelling.
IMPORTANT NOTE: The above information is intended to increase awareness of health information and does not suggest treatment or diagnosis. This information is not a substitute for individual medical attention and should not be construed to indicate that use of the drug is safe, appropriate, or effective for you. See your health care professional for medical advice and treatment.
Product Code : 1648