Description
What is micardis?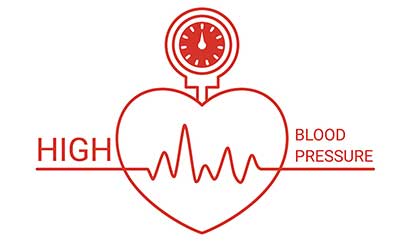 Chemical Name: TELMISARTAN (tel-mi-SAR-tan)
Micardis (Telmisartan)
For those wondering what is Micardis, it is a drug used for the treatment of hypertension. Micardis medication is also used for reducing the risk of heart attack, stroke, or death due to cardiovascular causes in patients 55 years of age or older at high risk of developing major cardiovascular events but who are unable to take ACE inhibitors.
You can buy Micardis medication at the best price from Canada Pharmacy and have it delivered to you.
Directions
Take Micardis exactly as prescribed by your doctor. Follow the patient instructions for effective and safe use. Visit your doctor regularly to check your blood pressure. Do not alter the dosage without consulting your doctor.
Ingredients
Micardis tablets contain telmisartan 40 mg or telmisartan 80 mg depending on the tablet strength. The tablets contain many inactive ingredients including sodium hydroxide, meglumine, povidone, sorbitol, and magnesium stearate.
Cautions
To make sure you can safely take Micardis, patients should thoroughly discuss their medical history with their doctor. This medication should not be used if you have certain medical conditions. Inform your doctor if you have any medical conditions including kidney disease, liver disease, congestive heart failure, glaucoma, asthma or allergies, low or high levels of magnesium or potassium in your blood, gout, lupus, diabetes or an allergy to sulfa drugs or penicillin.
Do not use Micardis if you are pregnant because it can cause injury or death to the unborn baby if you take the medicine during your second or third trimester. It is not known whether Micardis passes into breast milk or if it could harm a nursing baby. Do not use this medication without telling your doctor if you are breast-feeding a baby. In case of an overdose, contact your physician immediately.
Side Effects
Common side effects may include a runny nose, sore throat, back pain, sinus pain, and diarrhea.
Serious side effects may include:
Eye pain
Vision problems
Feeling light-headed
Fainting
Swelling
Rapid weight gain
Fast or pounding heartbeats
Urinating less than usual or not at all
Jaundice (yellowing of the skin or eyes)
Dry mouth
Increased thirst
Drowsiness
Restless feeling,
Confusion
Increased urination
Fast heart rate
Fainting
Seizure (convulsions)
If any of the side effects persist or worsen, seek immediate medical help.
IMPORTANT NOTE: The above information is intended to increase awareness of health information and does not suggest treatment or diagnosis. This information is not a substitute for individual medical attention and should not be construed to indicate that use of the drug is safe, appropriate, or effective for you. See your health care professional for medical advice and treatment.
Product Code : 1650