Description
Mobic Medication Uses: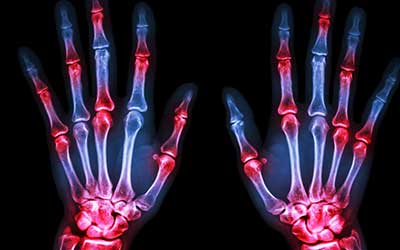 Chemical Name MELOXICAM (mee-LOX-i-kam)
Mobic (Meloxicam)
Mobic medication belongs to the class of drugs called NSAIDs that is Nonsteroidal anti-inflammatory drugs. It is widely used for treating pain and inflammation caused by arthritis. This medication works by lowering substances in the body that cause inflammation to reduce pain, swelling, and stiffness of the joints.
If you have become a victim of pain and inflammation, and need an effective medicine, then you can order Mobic online from Canada Pharmacy. Apart from enjoying reasonable and reduced rates, Canada Pharmacy will also get your order delivered right to your doorstep without any hassle; thus facilitating comfort and ease. You'll have the assurance of only getting a genuine product.
Directions
Meloxicam 15 mg needs to be taken orally with a full glass of water.
Shake the bottle well before use if you're using the liquid form. Meloxicam syrup needs to be taken in correct doses using a measuring device.
Mobin capsules are also available. It is important to make sure not to switch between different forms of this medication. Do not alter doses without your doctor's consultation. Use the medicine regularly for best results.
Ingredients
Mobic 7.5 mg or 15 mg are available containing 7.5 mg or 15 mg of meloxicam respectively.
The inactive ingredients include colloidal silicon dioxide, crospovidone, lactose monohydrate, magnesium stearate, microcrystalline cellulose, povidone, and sodium citrate dihydrate.
Cautions
Do not overdose or use the medication regularly as it may lead to severe effects such as stomach ulcers and bleeding.
Avoid smoking and consumption of alcohol when using meloxicam as it can also lead to stomach bleeding.
May cause dizziness, do not engage in activities that require complete attention until fully alert.
Not suitable for use by pregnant women, especially during the first and last trimester.
Breastfeeding mothers should use the medication only with a doctor's recommendation.
May lead to increased sensitivity to the sun; avoid going out in the sun for too long or tanning booths.
Side Effects
Common side effects of Mobic are mentioned below. These are considered as temporary effects that tend to go away once the treatment is completed.
Upset stomach
Diarrhea
Nausea
Symptoms
Vomiting
Heartburn
Gas
Cold and flu symptoms
IMPORTANT NOTE: The above information is intended to increase awareness of health information and does not suggest treatment or diagnosis. This information is not a substitute for individual medical attention and should not be construed to indicate that use of the drug is safe, appropriate, or effective for you. See your health care professional for medical advice and treatment.
Product Code : 1658