Description
What is Nystatin cream used for: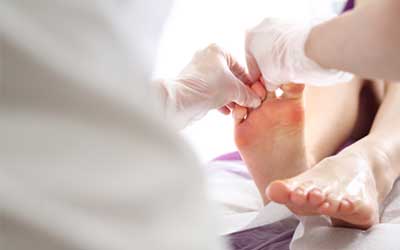 This medicine is an antifungal used to treat athletes foot, jock itch, and ringworm. It may also be used to treat other conditions as determined by your doctor.
Directions
Follow the directions for using this medicine provided by your doctor. CLEAN THE AFFECTED AREA with soap and water and dry thoroughly. Apply enough medicine to cover the affected area. Rub in gently. DO NOT COVER unless directed otherwise by your doctor. Wash your hands immediately after using this medicine, unless your hands are part of the treated area. STORE THIS MEDICINE at room temperature, away from heat and light. TO CLEAR UP YOUR INFECTION COMPLETELY, continue using this medicine for the full course of treatment. Do not miss any doses. IF YOU MISS A DOSE OF THIS MEDICINE, use it as soon as possible. If it is almost time for your next dose, skip the missed dose and go back to your regular dosing schedule.
Ingredients
nystatin cream 100,000 units/g
Cautions
If your symptoms do not improve or if they become worse, check with your doctor. Avoid getting this medicine in your eyes or on the inside of your nose and mouth.
Side Effects
SIDE EFFECTS, that may go away during treatment, include burning, itching, or stinging. If they continue or are bothersome, check with your doctor. CHECK WITH YOUR DOCTOR AS SOON AS POSSIBLE if you experience skin irritation not present before using this medicine. If you notice other effects not listed above, contact your doctor, nurse, or pharmacist.

IMPORTANT NOTE: The above information is intended to increase awareness of health information and does not suggest treatment or diagnosis. This information is not a substitute for individual medical attention and should not be construed to indicate that use of the drug is safe, appropriate, or effective for you. See your health care professional for medical advice and treatment.
Product Code : 295