Description
Nasonex 50 mcg nasal spray: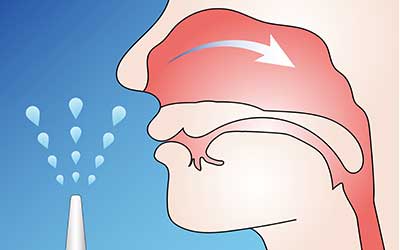 Chemical Name: MOMETASONE (moe-MET-a-sone)
Nasonex (Mometasone)
Nasonex nasal spray is clinically proven to help relieve both seasonal (outdoor) and year-round (indoor) nasal allergy symptoms including congestion, sneezing, irritation, itchy nose, discomfort, or a runny nose. Each device has 140 doses, while Nasonex generic has 100 doses.
You can purchase Nasonex Nasal Spray online from Canada Pharmacy at the best price.
Directions
The usual dose of Nasonex is 1-2 sprays into each nostril once per day. Follow your doctor's prescription carefully and do not make any changes to the dosage by yourself.
Ingredients
Nasonex 50 mcg nasal spray contains mometasone furoate monohydrate equivalent to 0.05% w/w mometasone furoate as an active ingredient.
The inactive ingredients include glycerin, microcrystalline cellulose and carboxymethylcellulose sodium, sodium citrate, citric acid, benzalkonium chloride, and polysorbate 80.
Cautions
Before using Nasonex, patients should be aware of essential safety information that may affect them as the use of it may cause infections of the nose and throat, slow wound healing, eye problems, may increase your risk of getting infections and may also lead to a condition in which the adrenal glands do not make enough steroid hormones may occur. This medication contains Mometasone which is a steroid that prevents the release of substances in the body that cause inflammation.
Let your doctor know if you are allergic to mometasone or any other ingredients or if you suffer from glaucoma or cataracts. Inform your doctor if you have Herpes simplex virus of your eyes, Tuberculosis or any other infection or illness, sores or ulcers inside your nose or if you have recently had an injury of or surgery on your nose.
This medication must not be used during pregnancy because it may cause harm to an unborn baby. Breastfeeding while using this medication is not recommended. Consult your doctor before breastfeeding.
Side Effects
Serious side effects may include allergic reaction including:
Hives
Difficulty breathing
Swelling of your face, lips, tongue, or throat
Severe or ongoing nose bleed
Sores in the nose that won't heal
Wheezing
Trouble breathing
Vision problems
Flu symptoms such as fever, chills, or body aches
Common serious side effects may include a headache, stuffy nose, sore throat, cough, muscle or joint pain, nausea, sores or white patches inside or around your nose.
If any of these side effects worsen or continue to persist contact your doctor immediately.
IMPORTANT NOTE: The above information is intended to increase awareness of health information and does not suggest treatment or diagnosis. This information is not a substitute for individual medical attention and should not be construed to indicate that use of the drug is safe, appropriate, or effective for you. See your health care professional for medical advice and treatment.
Product Code : 1988