Description
What is pindolol?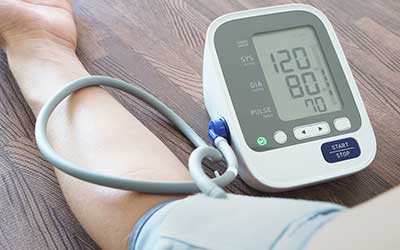 Chemical Name: PINDOLOL (PIN-doe-lole)
Pindolol (Generic)
For those wondering about what is Pindolol, it belongs to a class of drugs known as beta-blockers. Pindolol medication helps the heart to beat more regularly by reducing the workload on it. It also improves the circulation of blood through veins and arteries.
It is easily available online from Canada Pharmacy at an affordable price.
Directions
Before starting Pindolol treatment, read the instructions printed on the label. You must also ask your physician what is Pindolol to understand its effects more clearly. The dosage depends on the condition of the patient. Do not take less or more than recommended. Get your blood pressure checked often. Do not stop taking this medication without your doctor's advice even if you feel well. If you require surgery, then tell your surgeon beforehand if you are using this drug as you might need to discontinue it for a short time.
Do not stop using this drug suddenly as it might result in unpleasant withdrawal symptoms such as sweating, headache, tremors or rapid heartbeats. It might take 2 or more weeks to see a positive response in the patient. The patient might experience antihypertensive response within the first few days of starting this treatment.
Ingredients
The active ingredient in this drug is Pindolol.
Cautions
Do not use this medicine if you are allergic to any of its ingredients or if you have the following conditions:
Uncontrolled heart failure
If your heart is unable to pump blood properly
Asthma
Slow heartbeats that may have resulted in fainting
AV block (2nd or 3rd level)
Make sure that your doctor is aware of your medical history or if you suffer from
Diabetes
Kidney or liver disease
Bronchitis, emphysema
A thyroid disorder
Angina, coronary artery disease, congestive heart failure
Depression
Pindolol is taken for the management of hypertension. It is not recommended for people who are under 18 years of age.
Side Effects
Consult your doctor immediately if you experience the following side effects:
Uneven or slow heartbeats
Rapid weight gain
Shortness of breath
Swelling
Unusual mood swings
Feeling light-headed
Some common side effects of this drug are:
Feeling tired
Dizziness
Sleep problems
Joint or muscle pain
IMPORTANT NOTE: The above information is intended to increase awareness of health information and does not suggest treatment or diagnosis. This information is not a substitute for individual medical attention and should not be construed to indicate that use of the drug is safe, appropriate, or effective for you. See your health care professional for medical advice and treatment.
Product Code : 2286