Description
What is Plendil Used For?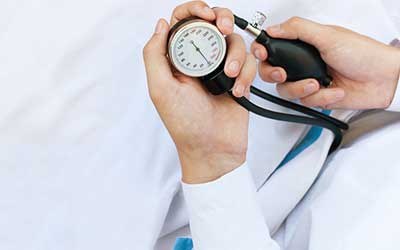 Chemial Name: FELODIPINE (fe-LOE-di-peen)
Plendil (Felodipine)
Plendil (Felodipine) belongs to a class of drugs that are known as calcium channel blockers. It is used to treat hypertension better known as high blood pressure. It works by relaxing the blood vessels which helps the heart to pump and decreases its workload.
Felodipine generic is available online from Canada Pharmacy.
Directions
Your doctor may set the dose according to the severity of the symptoms. Follow the instructions of your doctor carefully regarding dosage. Do not exceed the recommended prescription for the best results. Visit your doctor regularly while taking this treatment because your blood pressure will be closely monitored by your physician. In many cases, high blood pressure has no symptoms, and you may need to use Plendil 10mg for your whole life.
Ingredients
The active ingredient of this drug is felodipine.
Cautions
Plendil should not be used by people who are allergic to felodipine at all. If you have any liver disease or any heart problems, you should tell your doctor before taking Plendil because it can cause a dangerous mix of reaction inside the human body. You should also tell the doctor about any other medications you are taking at the same time because different medications can cause side effects other than the ones mentioned.
You also need to keep in mind that there are two basic dosages for Plendil. The first is Felodipine 5mg, and the other one is the double of that which is Felodipine 10mg. Your doctor can help you decide which dosage you need as it depends on the severity of your ailment and how resistant you are to the medicine.
Side Effects
There can be a wide range of side effects which can occur while taking this medicine. Some common side effects include breaking out in hives, respiratory trouble, and swelling of the face and mouth. Side effects also include:
Shortness of breath.
Getting a feeling that you are about to pass out.
Faster than normal heartbeat
Feeling numb or tingly in different parts of the body.
Sweating
Vomiting
Heavy chest pain
Other side effects may include:
Sleepiness
Headaches
Vertigo
Nervousness
Constipation
Severe pain in the stomach
Pain in the joints
Cramping muscles
Feeling warm or feeling like you have a nominal fever even though you do not
Insomnia
Rashes
Excessive urination
Symptoms of a cold such as a flowing nose, sneezing, and a sore throat
IMPORTANT NOTE: The above information is intended to increase awareness of health information and does not suggest treatment or diagnosis. This information is not a substitute for individual medical attention and should not be construed to indicate that use of the drug is safe, appropriate, or effective for you. See your health care professional for medical advice and treatment.
Product Code : 1725