Description
How to use Primidone?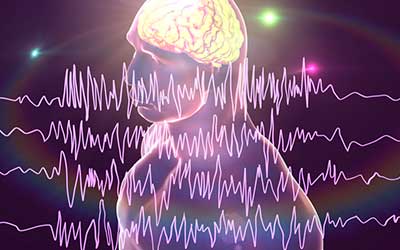 Chemical Name PRIMIDONE (PRYE-mih-done)
Primidone generic is an anticonvulsant used to treat or prevent epileptic seizures. It may also be used to treat other conditions as determined by your doctor.
You can purchase Primidone generic online from Canada Pharmacy.
Directions
Follow the directions for using this medicine provided by your doctor. Store this medicine at room temperature in a tightly-closed container, away from heat and light. Do not miss any doses. In case if you miss a dose of this medicine, take it as soon as possible. If it is within 1 hour of your next dose, skip the missed dose and then go back to your regular dosing schedule. Do not take 2 doses at once.
Ingredients
Primidone 50 mg and Primidone 250 mg tablets contain these ingredients:
Promellose
Lactose monohydrate
Magnesium stearate
Microcrystalline cellulose
Sodium lauryl sulfate
Sodium starch glycolate
Talc
Primidone 250 mg tablets also contain D&C yellow #10 Aluminum Lake and FD&C yellow #5 Aluminum Lake.
Cautions
Do not stop taking this medicine without first checking with your doctor. This medicine may cause drowsiness, dizziness, or loss of muscle coordination. Do not drive, operate machinery, or do anything else that could be dangerous until you know how you react to this medicine.
Before you have any medical or dental treatments or surgery, tell the doctor or dentist that you are taking this medicine. Before you begin to take any new medicine, either prescription or over-the-counter, check with your doctor or pharmacist. For women taking birth control pills, this medicine may decrease the effectiveness of your birth control pills. To prevent pregnancy, you may want to use an additional form of birth control.
Avoid taking this medicine when breastfeeding as it has been tested that medicine causes harm to the human fetus. If you are pregnant or are planning to become pregnant, discuss with your doctor the benefits and risks of using this medicine during pregnancy.
Side Effects
Side effects that may occur while taking this medication include:
Drowsiness in incoordination
Irritability
Excitement
Upset stomach
Tiredness
Headache
Changes in appetite
Possible serious side effects of primidone include:
Acute psychosis
Folate-deficiency anemia
Livertoxicity
Low blood calcium
Weakening of bones
Rash
Other serious skin reactions
IMPORTANT NOTE: The above information is intended to increase awareness of health information and does not suggest treatment or diagnosis. This information is not a substitute for individual medical attention and should not be construed to indicate that use of the drug is safe, appropriate, or effective for you. See your health care professional for medical advice and treatment.
Product Code : 1738