Description
Prograf Generic Medication Uses: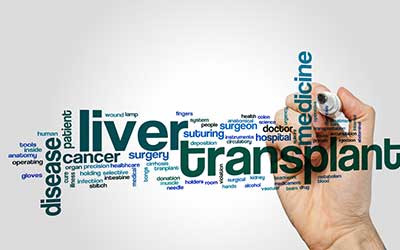 Prograf medication is also known as Tacrolimus. Prograf generic is used along with other drugs to prevent the rejection of kidney, liver or heart transplant.
This drug belongs to a class of medicines known as immunosuppressants, and it works by weakening your body's immune system and allow your body to accept the new organ as its own.
You can easily purchase Prograf 1mg from Canada Pharmacy.
Directions
Take Prograf medication orally, with or without food. It can be taken after 12 hours or as directed by your physician. If you experience nausea or an upset stomach, then you can take this drug with food.
If you take this drug with food, then keep in mind that this will cause your body to absorb less drug; however, you must choose how you take the drug and then stick to the same way so that the amount of drug absorbed in your body is always the same.
The dosage of this drug depends on the severity of your medical condition and your response to treatment. Do not increase the prescribed dose without your physician's approval.
Use this drug regularly to get more benefits. Make sure to take this drug at the same time every day.
Ingredients
The ingredients include Tacrolimus, Lactose monohydrate NF, hypromellose USP, croscarmellose sodium NF, and magnesium stearate NF.
Cautions
Avoid eating grapefruit or drinking grapefruit juice with this drug as this may increase the chance of side effects.
Do tell your doctor about your family's medical history.
Do let your physician know about the medical treatments and medicines you are using.
Let your doctor know if you have any existing allergies.
Side Effects
Some common side effects of this Prograf medication include:
Shaking
Headache
Diarrhea
Nausea
Vomiting
Loss of appetite
Upset stomach
Keep in mind that your doctor has prescribed you this medication because its benefits to you are greater than the risk of side effects. Many people who use this medication do not have serious side effects.
However, if you experience any of the following serious side effects as mentioned below, visit your doctor right away.
Mood changes
Dizziness
Signs of kidney problems
Shortness of breath
Hearing problems
Pounding heartbeat
Yellowing of eyes or skin
Severe leg pain
IMPORTANT NOTE: The above information is intended to increase awareness of health information and does not suggest treatment or diagnosis. This information is not a substitute for individual medical attention and should not be construed to indicate that use of the drug is safe, appropriate, or effective for you. See your health care professional for medical advice and treatment.
Product Code : 1745