Description
What is fludrocortisone used for?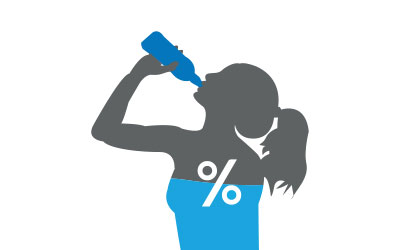 Chemical Name: Fludrocortisone ( floo-droe-KOR-tis-sone)
Florinef (Fludrocortisone)

Fludrocortisone is from a class of drugs called corticosteroids. Fludrocortisone is a human-made form of a natural substance called glucocorticoid that is naturally produced by the body. Glucocorticoids are needed in many ways for the body to function well and stay healthy. They are important to maintain the salt and water balance in the body and to keep the blood pressure normal. They are also needed to break down carbohydrates consumed in your diet.

Fludrocortisone 0.1 mg may also be used with other medications to treat low glucocorticoid levels caused by disease of the adrenal gland called the Addison's disease.

You can buy Florinef from Canada Pharmacy.
Fact Table

Formula

C21H29FO5

License

US FDA

Bioavailability

-

Legal status

Rx-Only

Chemical Name

Fludrocortisone

Elimination half-life

3.5 hours

Dosage (Strength)

0.1mg

Pregnancy

unknown

Brands

Florinef

Protein binding

High

PubChem CID

31378

MedlinePlus

a682549

ChEBI

50885

ATC code

H02AA02

DrugBank

DB00687

KEGG

D07967

Routes of administration

By mouth
Directions
Take Florinef tablet orally with or without food. The dosage may vary for different people but usually, once every day. Use this medication regularly for the best of results. Do not alter doses or give up the drug altogether without a doctor's approval.
Ingredients
Florinef 0.1 mg tablets contain 0.1 mg fludrocortisone acetate per tablet.

As for the inactive ingredients, it contains calcium phosphate, corn starch, lactose, magnesium stearate, sodium benzoate, and talc.
Cautions
Before you begin treatment with Florinef, discuss the following with your doctor:

Any allergies you may have
Any medications you take, including prescription, nonprescription, vitamins, and herbal supplements
Any medical conditions you have
If you are pregnant or breastfeeding

Florinef can mask some signs of infections. New infections may occur during treatment with Florinef.
Using Florinef for an extended period of time can cause cataracts or glaucoma and increases the risk for secondary fungal or viral eye infections.
Florinef can cause high blood pressure, salt and water retention, and loss of potassium.
You should avoid receiving the smallpox vaccine during treatment with Florinef. Talk to your doctor or pharmacist before receiving any vaccinations.
Florinef should be used with caution if you have tuberculosis.
Florinef should be used with caution if you have ocular herpes simplex as it can cause perforation of the cornea.
Florinef can cause psychic derangements such as euphoria, sleep problems, mood changes, personality changes, severe depression, and psychotic episodes.
If you have a blood disorder in which your blood's ability to clot is impaired and you take aspirin, caution should be used during treatment with Florinef.
Florinef should be used with caution if you have nonspecific ulcerative colitis, diverticulitis, fresh intestinal anastomosis, active or latent peptic ulcer, kidney problems, high blood pressure, osteoporosis, acute glomerulonephritis, vaccinia, varicella, exanthema, Cushing's syndrome, infections that are resistant to antibiotics, diabetes, congestive heart failure, chronic kidney inflammation, blood clotting tendencies, blood clot in the vein, convulsive disorders, metastatic carcinoma, and myasthenia gravis.
The effect of Florinef may be enhanced if you have hypothyroidism or cirrhosis.
Growth and development should be monitored in infants and children who take Florinef for an extended period of time.
Florinef should not be abruptly discontinued.
Side Effects
The following effects are common and will go away when the treatment is finished.
Upset stomach
A headache
Acne
Darkening of skin
Menstrual changed such as irregular or missed periods.
Nausea
Muscle weakness
Trouble sleeping
Sweating
Contact a doctor immediately if you notice the following:
Unusual appearance on the skin such as fatty areas, thinning of the skin, lines appearing on the skin.
Dizziness
Abdominal pain
Puffy face
Increased urination
IMPORTANT NOTE: The above information is intended to increase awareness of health information and does not suggest treatment or diagnosis. This information is not a substitute for individual medical attention and should not be construed to indicate that use of the drug is safe, appropriate, or effective for you. See your health care professional for medical advice and treatment.
Product Code : 1528