Description
What is fludrocortisone used for?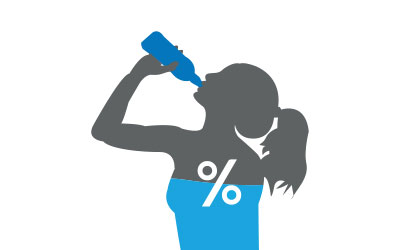 Chemical Name: Fludrocortisone ( floo-droe-KOR-tis-sone)
Florinef (Fludrocortisone)

Fludrocortisone is from a class of drugs called corticosteroids. Fludrocortisone is a human-made form of a natural substance called glucocorticoid that is naturally produced by the body. Glucocorticoids are needed in many ways for the body to function well and stay healthy. They are important to maintain the salt and water balance in the body and to keep the blood pressure normal. They are also needed to break down carbohydrates consumed in your diet.

Fludrocortisone 0.1 mg may also be used with other medications to treat low glucocorticoid levels caused by disease of the adrenal gland called the Addison's disease.

You can buy Florinef  from Canada Pharmacy.
Directions
Take Florinef tablet orally with or without food. The dosage may vary for different people but usually, once every day. Use this medication regularly for the best of results. Do not alter doses or give up the drug altogether without a doctor's approval.
Ingredients
Florinef 0.1 mg tablets contain 0.1 mg fludrocortisone acetate per tablet.

As for the inactive ingredients, it contains calcium phosphate, corn starch, lactose, magnesium stearate, sodium benzoate, and talc.
Cautions
Do not stop taking Florinef suddenly as it may worsen the condition. The dose needs to be gradually reduced until the treatment is completed.
Do not take this drug if you are allergic to fludrocortisone.
Do not take this drug if you have a widespread fungal disease.
Florinef tablet may cause your blood to hold onto salt and get rid of other salts. Talk to your doctor for a balanced diet.
Limit alcohol consumption.
Do not have immunizations when using this medicine.
Also, avoid people who have recently taken flu shots or polio vaccine.
Do not use if pregnant.
Not to be used by breastfeeding mothers.
Side Effects
The following effects are common and will go away when the treatment is finished.
Upset stomach
A headache
Acne
Darkening of skin
Menstrual changed such as irregular or missed periods.
Nausea
Muscle weakness
Trouble sleeping
Sweating
Contact a doctor immediately if you notice the following:
Unusual appearance on the skin such as fatty areas, thinning of the skin, lines appearing on the skin.
Dizziness
Abdominal pain
Puffy face
Increased urination
IMPORTANT NOTE: The above information is intended to increase awareness of health information and does not suggest treatment or diagnosis. This information is not a substitute for individual medical attention and should not be construed to indicate that use of the drug is safe, appropriate, or effective for you. See your health care professional for medical advice and treatment.
Product Code : 1528