Description
Protopic Uses and Indications: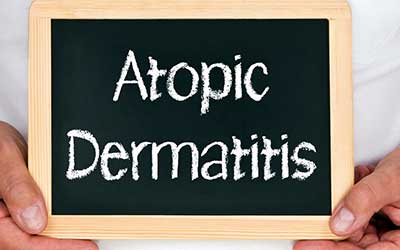 Protopic cream is used to treat a skin condition called eczema. Eczema is an allergic condition of skin in which red, irritated and itchy blisters or patches appear on the skin. This drug treats eczema by weakening the immune system of the skin. This drug belongs to a class of drugs called topical calcineurin inhibitors.
You can purchase high-quality tacrolimus ointment online from Canada Pharmacy and enjoy reduced prices. Your order will be delivered right to your doorstep without a hassle.
Directions
Thoroughly read the instructions leaflet provided by your pharmacist.
Use this medication according to the prescription provided by your doctor.
It is usually applied once or twice a day on the affected area. But you have to apply it according to the prescription given by your doctor. Strictly remember to wash your hands before and after the application of this ointment. This ointment is only for use on skin. Keep it away from your eyes, nose, and mouth. Do not apply to open wounds or areas which are infected. If accidentally, a contact occurs with open wounds, infected areas, mouth, nose or eyes, rinse those areas with a lot of water immediately.
Ingredients
The active Ingredient in Protopic cream is Tacrolimus, either 0.03% or 0.1%.
Inactive ingredients include:
Mineral oil
Paraffin
Propylene carbonate
White petrolatum
White wax
Cautions
Tell your doctor if you are allergic to this medication or other medications like sirolimus.
Inform your doctor about all the allergies you have.
Inform your doctor about your medical history of skin infections (e.g., herpes, shingles), other skin conditions, and kidney disease.
Do not use alcohol when using this medication.
Do not use this drug if you breastfeed an infant. It might have adverse effects on your child.
Reduce your exposure to the sun to the bare minimum when using this medication.
If you are pregnant, consult your doctor before taking this medication.
Side Effects
The side effects you should be aware of are:
Stinging
Burning
Soreness
Itching in the area of treated skin
Headache
Acne
Hair bumps (folliculitis)
Upset stomach
Flu-like symptoms (e.g., fever, chills, runny nose, sore throat, muscle aches),
Increased sensitivity of the skin to hot/cold/pain/touch may also occur.
IMPORTANT NOTE: The above information is intended to increase awareness of health information and does not suggest treatment or diagnosis. This information is not a substitute for individual medical attention and should not be construed to indicate that use of the drug is safe, appropriate, or effective for you. See your health care professional for medical advice and treatment.
Product Code : 2420