Description
What is Temovate (Clobetasol) used for?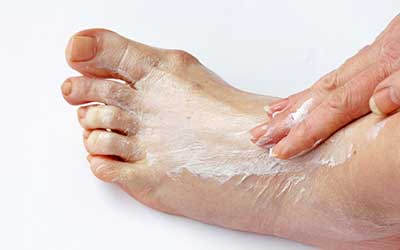 Chemical Name: CLOBETASOL (kloe-BAY-ta-sol)
Temovate gel belongs to the class of drugs known as corticosteroids. It is an extremely high potency drug that needs to be handled with care. Clobetasol 0.05 is used to treat skin conditions such as rash, skin allergies, eczema, dermatitis, psoriasis, etc. This medication works by reducing swelling, redness, itching, and other similar discomforting conditions caused by these kinds of diseases which means it avoids any potential inflammatory reactions and suppresses the immune system as well.
You can purchase this medicine online from Canada Pharmacy and enjoy reasonable rates. All of your orders will be shipped right to your doorstep.
Directions
Make sure your hands and the affected area both are completely clean and dry before use. Apply a thin layer of the medication onto the skin and massage it in by rubbing in small circular motions. It needs to be used twice daily or as per your doctor's direction depending on your medical condition.
Ingredients
Clobetasol 0.05 cream contains clobetasol propionate 0.5 mg/g in a cream base of:
Propylene glycol
Glyceryl monostearate
Cetostearyl alcohol
Glyceryl stearate
PEG 100 stearate
White wax
Chlorocresol
Sodium citrate
Citric acid monohydrate
Purified water
Cautions
All medications need to be used with a doctor's prescription only. Do not alter dosages or skip dosages.
Do not use for more than 2 weeks as it may lead to serious side effects.
Do not use more than 50 mg per day for it may increase risks of severe side effects.
For external use only.
Do not eat or swallow.
Do not let the medications get into mouth, nose, or ears.
For contact with mouth, nose, and ears, rinse with plenty of water.
Wash hands after each use unless the affected area is on the hands.
Pregnant women should only use this medicine with a doctor's recommendation.
Breastfeeding females should begin using this medicine only with a doctor's advice after discussion of possible side effects and benefits.
Side Effects
Possible side effects of this medication are as follows:
Dryness of the skin
Redness
Burning
Stinging
Contact a doctor at once if any of these signs aggravate or persist for an unusual amount of time.
IMPORTANT NOTE: The above information is intended to increase awareness of health information and does not suggest treatment or diagnosis. This information is not a substitute for individual medical attention and should not be construed to indicate that use of the drug is safe, appropriate, or effective for you. See your health care professional for medical advice and treatment.
Product Code : 1833