Description
Retin a Micro Gel Uses and Specifications: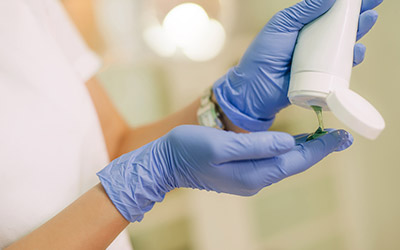 Chemical Name: TRETINOIN (TRET-i-noyn)
RETIN A MICRO GEL is a topical form of vitamin A that is applied to the skin which is prescribed for mild to moderate acne treatment. This medication helps the skin renew itself by reducing the appearance of fine wrinkles and mottled skin discoloration, and to make rough facial skin feel smoother.
RETIN A MICRO GEL is available in different strengths and forms (e.g., gel, cream, solution). The best type of medication for you to use will depend on the condition of your skin and your response to therapy.
RETIN A may also be used to treat other conditions as determined by your doctor.
Directions
Wash your hands before applying this medication. Gently clean the affected skin with a mild or soapless cleanser and pat dry. Apply a small amount of gel in a thin layer, usually once daily at bedtime or as directed by your doctor. Patients should wait 20-30 minutes after cleaning their face before applying this medication.
Avoid getting this medication in your eyes. If this medication gets into your eyes, flush with large amounts of water. Wash your hands after using the medication to avoid accidentally getting it in your eyes.
Use it regularly in order to get the most benefit from it. To help you remember, use it at the same time each day. Do not use a larger amount or use it more frequently than recommended. Your skin will not improve any faster, and it will increase the risk of developing redness, peeling and pain.
Cautions
The effects of RETIN A MICRO GEL are unknown therefore it potentially can be harmful to an unborn child. Before taking this medication, tell your doctor if you are pregnant or plan to become pregnant during treatment. RETIN A MICRO GEL topical can pass into breast milk and may harm a nursing baby. Do not use this medication without telling your doctor if you are breast-feeding a baby.
Side Effects
Common side effects that may occur while using RETIN A MICRO GEL may include burning feeling, stinging or tingling of the skin chapping or slight peeling of the skin, redness of skin, unusual dryness of skin and unusually warn skin.
This is not a complete list of side effects and others may occur. Contact your doctor immediately if you experience any other symptoms or side effects.

IMPORTANT NOTE: The above information is intended to increase awareness of health information and does not suggest treatment or diagnosis. This information is not a substitute for individual medical attention and should not be construed to indicate that use of the drug is safe, appropriate, or effective for you. See your health care professional for medical advice and treatment.
Product Code : 1777