Description
Rythmol Generic Uses and Indications: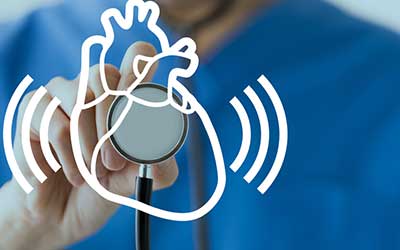 Chemical Name: PROPAFENONE (proe-pa-FEEN-none)
Rythmol is used to treat arrhythmias and to maintain a normal heart rate.
Buy Rythmol generic at Canada Pharmacy to get the best rates.
Directions
The recommended starting dose of propafenone for adults is 150 mg taken every 8 hours. The maximum daily dose is 900 mg per day. The medicine should be taken with food. Take the medication exactly as prescribed by your doctor. If you miss a dose, skip the missed dose and continue with your regular dosing schedule. Do not take a double dose to make up for a missed one. Store this medication at room temperature and keep it out of the reach of children.
Ingredients
Each Rythmol 150 mg contains propafenone 150 mg.
The inactive ingredients include:
Corn starch
Hypromellose
Magnesium stearate
Polyethylene glycol
Polysorbate
Povidone
Propylene glycol
Sodium starch glycolate
Titanium dioxide
Cautions
Never consume this medication if you are allergic to propafenone, or if you have untreated or uncontrolled congestive heart failure, slow heartbeats or severely low blood pressure, an electrolyte imbalance, or a breathing disorder such as asthma. Let your doctor know your medical history and other medicines that you are taking to avoid adverse reactions.
Seek immediate medical help if you have a serious side effect such as weak pulse, slow breathing, feeling like you might pass out, feeling short of breath, swelling, rapid weight gain, pale skin, easy bruising or bleeding, unusual weakness, confusion, unusual thoughts or behavior, or seizure.
Tell your doctor if you are pregnant or plan to become pregnant while using this medication. You should not breast-feed while you are using propafenone.
Side Effects
Side effects that may occur while taking this medication include:
Dizziness
Drowsiness
Dry mouth
Anxiety
Loss of balance
Headache
Upset stomach
Diarrhea
Constipation
Vomiting
Loss of appetite
Taste changes
Gas
Blurred vision
Seek immediate medical help if you have a serious side effect such as:
Feeling short of breath
Swelling
Rapid weight gain
Chest pain
Rapid heart rate
Fever
Chills
Sore throat
Flu symptoms
Weakness
Confusion
Seizure
Slow heart rate, weak pulse or fainting
In case of an allergic reaction like skin rash, swelling of lips, face, tongue, etc. contact your doctor immediately.
IMPORTANT NOTE: The above information is intended to increase awareness of health information and does not suggest treatment or diagnosis. This information is not a substitute for individual medical attention and should not be construed to indicate that use of the drug is safe, appropriate, or effective for you. See your health care professional for medical advice and treatment.
Product Code : 1787