Description
Salagen 5 mg uses and indications: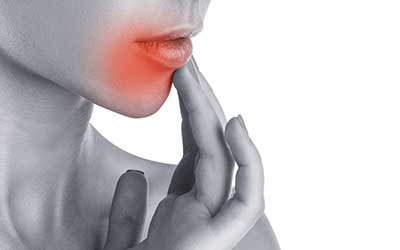 Salagen is also known as Pilocarpine tablets. These tablets are used to treat symptoms of a dry mouth which can appear due to certain immune diseases such as Sjogren's syndrome or diseases such as salivary gland damage that can occur due to radiation treatment of head or neck cancer.
Pilocarpine drug belongs to a class of drugs that are known as cholinergic agonists. These drugs work by stimulation of specific nerves to help increase the amount of saliva you produce. This makes it more comfortable for you to speak and swallow.
You can easily purchase Salagen 5mg from Canada Pharmacy.
Directions
These pilocarpine tablets are to be taken orally and can be taken with or without food. The dosage of this tablets can be 3-4 times daily or as directed by your doctor.
The dosage of this drug depends on the severity of your medical condition and your response to treatment. Do not increase the prescribed dose without your physician's approval. The prescribed maximum dosage for adults is 30 milligrams a day.
To reduce side effects, your doctor may direct you to start this drug on a low dose and gradually increase it over time.
You can still use saliva or water as a substitute to moisturize your mouth.
Ingredients
The ingredients in Salagen 5 mg include:
Pilocarpine hydrochloride
Carnauba wax
Hypromellose
Microcrystalline cellulose
Stearic acid
Titanium dioxide
FD&C blue 2 aluminum lake
Cautions
Do let your physician know about the medical treatments and medicines you are using.
Let your doctor know if you have any allergies before using it.
Tell your doctor about the medical history of the family and your medical history especially of breathing problems, eye conditions, chronic bronchitis, gallbladder disease, liver problems, high blood pressure, stomach problems or any other serious conditions.
Side Effects
Some common side effects of this drug include:
Sweating
Nausea
Runny nose
Diarrhea
Blurred vision
Dizziness
Weakness
Frequent urge to urinate
Keep in mind that your doctor has prescribed you this medication because its benefits to you are greater than the risk of side effects. Many people who use this medication do not have serious side effects.
However, if you undergo any serious side effects or your condition becomes worse, then visit your doctor immediately such as:
Slow or fast heartbeat
Fainting
Lung problem
Mood changes
Allergic reaction
Rash or itching
IMPORTANT NOTE: The above information is intended to increase awareness of health information and does not suggest treatment or diagnosis. This information is not a substitute for individual medical attention and should not be construed to indicate that use of the drug is safe, appropriate, or effective for you. See your health care professional for medical advice and treatment.
Product Code : 1789