Description
What is Sectral 200 mg used for?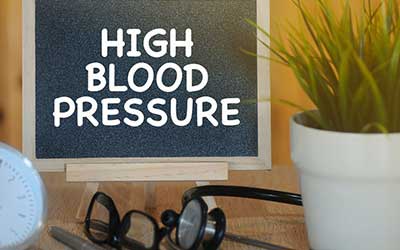 Chemical Name: ACEBUTOLOL (a-se-BYOO-toe-lole)
Sectral is also known as Acebutolol. This drug is used to help treat irregular heartbeats and high blood pressure. Lowering the blood pressure can help in preventing strokes, heart attacks, and other kidney or liver problems.
Treating irregular heartbeat not only helps the heart to work better but even decreases the strain on it. Irregular heartbeats can be very perilous and may even lead to a heart attack.
Sectral 200 mg belongs to a class of drugs known as beta blockers, and they work by blocking the activity of certain substances in the body.
You can buy Sectral from Canada Pharmacy at the best price.
Directions
Sectral 200 is to be taken orally, with or without food as directed by your physician. It can usually be taken once or twice a day as prescribed by your doctor.
The dosage of this drug depends on the severity of your medical condition and your response to treatment.
Use this drug regularly to get more benefits. Make sure to take this drug at the same time every day. Do not stop using this drug without consulting your doctor and also do not overuse this drug either.
Ingredients
Sectral includes:
Acebutolol 200mg
D&C Red 22
FD&C Blue 1
FD&C Yellow 6
Gelatin
Povidone
Starch
Stearic acid
Titanium dioxide
Cautions
Do let your physician know about the medical treatments and medicines you are using.
Let your doctor know if you have any allergies before using it.
Tell your doctor about the medical history of the family and your medical history.
Side Effects
Some common side effects of Sectral 200mg include:
Lightheadedness
Nausea
Stomach upset
Dizziness
Tiredness
Trouble sleeping
This medication may not allow blood to reach your hands and feet, so make sure to dress warmly. Tobacco may worsen this effect so dress warmly.
Keep in mind that your doctor has prescribed you this medication because its benefits to you are greater than the risk of side effects. Many people who use this medication do not have serious side effects.
However, if you undergo any serious side effects as mentioned below, then notify your doctor immediately.
Symptoms of asthma
Fainting
Swelling of ankles and feet
Unusual tiredness
A very serious allergic reaction to this drug is very rare, however, if you start seeing any symptoms of an allergic reaction such as trouble breathing, rash or swelling; visit your doctor immediately.
IMPORTANT NOTE: The above information is intended to increase awareness of health information and does not suggest treatment or diagnosis. This information is not a substitute for individual medical attention and should not be construed to indicate that use of the drug is safe, appropriate, or effective for you. See your health care professional for medical advice and treatment.
Product Code : 2375