Description
What is Starlix Medication used for?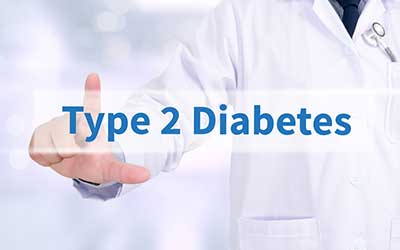 Starlix medication belongs to the class of drugs known as meglitinides. This medicine is used to treat issues of high blood sugar levels. It is very important to maintain the sugar levels in the blood as many diseases such as kidney damage, blindness, sexual function problems, nerve problems, etc. are associated with high blood sugar levels. Nateglinide 120 mg tablets are used by people who have type 2 diabetes. This medicine works by promoting the production of insulin in the body. Insulin is a hormone that helps lower blood sugar by converting excess glucose into glycogen to be stored for later use. Controlling diabetes is important as it can lead to cardiac issues such as heart failure and stroke.
The medicine, Starlix, is available for purchase online at Canada Pharmacy. You can also get it delivered right to your doorstep at the best possible price. Quality of the product is guaranteed.
Directions
This medicine needs to be taken through the mouth prior to each meal. Take the tablet at least 30 minutes before the meal. The usual dosage is about thrice per day or as prescribed by the doctor according to the patient's medical condition. Skip the dose as well if you plan to skip a meal.
Ingredients
Starlix 120 mg contains 60 mg, or 120 mg, of nateglinide per tablet.
It also contains certain inactive ingredients such as:
Carnauba wax
Copovidone
Croscarmellose sodium
Mannitol
Silicon dioxide
Sodium lauryl sulfate
Sodium stearyl fumarate
Cornstarch
Talc
Cautions
All medicines need to be taken with a doctor's recommendation. Strictly follow dosages and do not skip any dose.
Avoid alcohol consumption as it lowers blood sugar level and may interfere with diabetic treatment.
Pregnant women should use this medicine only with a doctor's recommendation.
Breastfeeding mothers need to consult a doctor and discuss possible outcomes before using this medicine.
May cause dizziness, do not engage in activities that require complete attention such as driving and operating machinery until fully alert.
Side Effects
Common side effects of nateglinide 120 are as follows:
Nausea
Diarrhea
Dizziness
Headache
Runny nose
Back pain
Joint stiffness
Symptoms of cold and flu
IMPORTANT NOTE: The above information is intended to increase awareness of health information and does not suggest treatment or diagnosis. This information is not a substitute for individual medical attention and should not be construed to indicate that use of the drug is safe, appropriate, or effective for you. See your health care professional for medical advice and treatment.
Product Code : 2178