Description
Actos Generic: Uses and Site Effects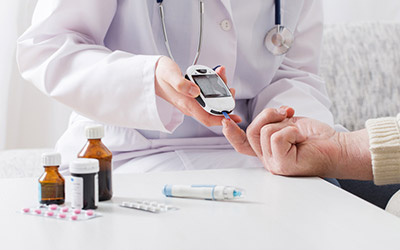 Chemical Name PIOGLITAZONE (pye-oh-GLI-ta-zone)
ACTOS is a prescription medication used in conjunction with diet and exercise to improve blood sugar (glucose) control in adults with type 2 diabetes. It can also sometimes be used in combination with insulin or other medications, but it is not for treating type 1 diabetes. Additionally, ACTOS is not a substitute for cholesterol medication.
Directions
It is vital to take ACTOS exactly as prescribed by your doctor. Do not take for longer than recommended. Taking this medication for longer than 1 year (12 months) may increase your risk of developing bladder cancer. Talk with your doctor about your specific risk.
ACTOS is generally taken once daily. You may take ACTOS with or without food. Ask your doctor how to adjust your ACTOS dose if needed. Do not change your medication dose or schedule without your medical advice.
Patients should check their blood sugar often, and you may need other blood tests at your doctor's office. Visit your doctor regularly. Use ACTOS regularly to get the most benefit.
Cautions
When taking ACTOS with insulin or other diabetes medications, low blood sugar may occur. Talk to your doctor if low blood sugar is a problem for you. When taking ACTOS with insulin, the chance of fluid retention is increased, this may lead to or worsen heart failure. You should tell your doctor immediately if you develop fluid retention, especially in the ankles or legs.
Do not take ACTOS if you:
are allergic to ACTOS or any of its ingredients
are a patient with heart failure or heart disease
have active bladder cancer
if you are in a state of diabetic ketoacidosis
have liver disease
are pregnant or breastfeeding
have fluid retention
ACTOS is not for patients with type 1 "juvenile" diabetes or diabetic ketoacidosis as it would not be effective in these settings.
ACTOS is only part of a complete program of treatment that may also include diet, exercise, weight control, foot care, eye care, dental care, and testing your blood sugar. Follow your diet, medication, and exercise routines very closely. Changing any of these factors can affect your blood sugar levels.
Side Effects
The most common side effects of these products include:
cold-like symptoms including headache, sinus infection, muscle pain, and sore throat
shakiness
dizziness
rapid heartbeat
sweating
confusion
blurred vision
numbness or tingling of the mouth
weakness or tiredness
pale color
sudden hunger
Know the signs of low blood sugar (hypoglycemia) and how to recognize them: headache, hunger, weakness, sweating, tremors, irritability, or trouble concentrating. Always keep a source of sugar available in case you have symptoms of low blood sugar.
The above noted side effects may not require medical attention and may slowly decrease over time as your body adjusts to the medication. Other side effects not listed may also occur in some patients. If you notice any other effects, check with your healthcare professional.
IMPORTANT NOTE: The above information is intended to increase awareness of health information and does not suggest treatment or diagnosis. This information is not a substitute for individual medical attention and should not be construed to indicate that use of the drug is safe, appropriate, or effective for you. See your health care professional for medical advice and treatment.
Product Code : 1316