Description
Detrol LA Generic & Brand Use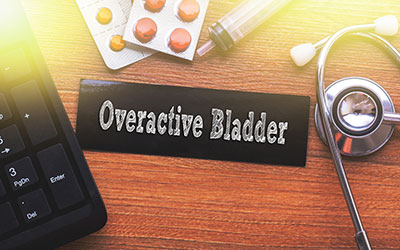 Chemical Name TOLTERODINE (tol-TE-roe-deen)
Detrol (Tolterodine)
Detrol generic is a medicine that is used for patients who have an overactive bladder. This particular medicine primarily functions by treating an over-reactive bladder in patients. The main ingredient that is found in this medicine is Tolterodine. This ingredient works by relaxing the muscles in your bladder, which thus, in turn, controls your urination.
Apart from this, Detrol LA also aids in lowering the feeling of leaking of urine, the feeling of urinating immediately and the need to go to the bathroom often. Lastly, this medicine belongs to the drug family of antispasmodics.
You can buy Detrol LA online from Canada Pharmacy and get it delivered right to your doorstep. You also have the assurance of buying a quality product. Detrol LA 2mg and Detrol LA 1mg are available.
Directions
It is strictly recommended that you take this particular medicine as it has been prescribed to you by your doctor. You should not deviate from the course your doctor has prescribed to you. In case of any changes, contact your doctor prior to it.
You should take this particular medicine generally one time every day. It has to be taken by mouth orally, and you can take this particular medicine either with food or with food.
You should not crush or chew the medicine. It is recommended that you take this medicine whole. Take it with a full glass of water.
Moreover, for better results, it is recommended that you take this medicine at the same time every day.
Ingredients
The active ingredient that is found in this particular medicine is Tolterodine.
Cautions
Inform your doctor of:
Any allergies that you might have to the ingredients to this medicine or otherwise
Your medical history
Urination retention and bladder outflow obstruction
Intestinal disease
Severe constipation or liver disease
Low levels of potassium or magnesium
Pregnancy or breastfeeding
Cautions not listed may also exist.
Side Effects
Dry mouth
Dry eyes
Headache
Constipation
Diarrhea
Stomachache
Dizziness
Tiredness
Painful urination
Vision changes
Lower back pain
Fever
Fainting feeling
Fast, slow or irregular heartbeat
Rash
Itching
Difficulty breathing
Swelling of the face, tongue or throat
Side effects not listed may also occur. In case you experience these or any other, contact your doctor immediately.
IMPORTANT NOTE: The above information is intended to increase awareness of health information and does not suggest treatment or diagnosis. This information is not a substitute for individual medical attention and should not be construed to indicate that use of the drug is safe, appropriate, or effective for you. See your health care professional for medical advice and treatment.
Product Code : 1980