Description
What is Detrol used for?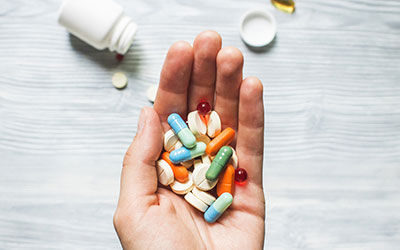 Chemical Name: TOLTERODINE (tol-TE-roe-deen)
Detrol (Tolterodine)
Detrol belongs to the group of antimuscarinic and antispasmodic drugs. It is used in the symptomatic treatment of an overactive urinary bladder which involves urinary frequency, urgency, and incontinence. Detrol acts by relaxing the muscles in the urinary bladder which helps in improving the ability to control urine. Furthermore, this effect also helps in reducing leaking of the urine, the feeling or urgency to urinate immediately and frequent trips to the bathroom.
Detrol is easily available, and you can buy Detrol easily from Canada Pharmacy. Detrol generic is also available.
Directions
Detrol should be taken exactly as prescribed by your doctor. It is taken orally and should be swallowed whole. Do not break or chew the tablet as it will not only increase the risk of developing side effects, but it will also cause too much of the drug to be released at one time. Usually, the drug is taken twice a day. But the dosage of Detrol will depend upon your medical condition, especially any liver or kidney disease, your response to treatment and interactions with any other drugs that you might be taking.
Ingredients
Active ingredient (comes in 2 strengths):
Tolterodine tartrate 1mg
Tolterodine tartrate 2mg
Cautions
Before taking Detrol, talk to your physician if you have any of the following conditions.
Allergy to tolterodine or fesoterodine
Blockage of urinary tract leading to urinary retention, bladder outflow obstruction or difficulty in urinating
Severe blockage of stomach or intestines leading to gastric retention
Untreated or uncontrolled narrow-angle glaucoma
Liver disease
Kidney disease
Myasthenia gravis
Glaucoma
Personal or family history of long QT syndrome
Pregnancy
Breastfeeding
Constipation
Diarrhea
Ulcerative colitis
Slowed gastric/intestinal movements
Side Effects
Call your doctor immediately, if any of the following side effects of Detrol appear.
Chest pain
Fast or uneven heart rate
Confusion
Hallucinations
Urinating less than usual or not at all
Painful or difficult urination
Dry mouth
Dry eyes
Blurred vision
Dizziness, drowsiness
Fainting
Constipation
Diarrhea
Upset stomach or stomach pain
Joint pain
Headache
Allergic reaction: rash, itching or swelling of face, tongue or throat, severe dizziness, trouble breathing
Kidney infection: fever, lower backache, burning or painful urination
IMPORTANT NOTE: The above information is intended to increase awareness of health information and does not suggest treatment or diagnosis. This information is not a substitute for individual medical attention and should not be construed to indicate that use of the drug is safe, appropriate, or effective for you. See your health care professional for medical advice and treatment.
Product Code : 1462