Description
Tears Naturale II Eye Drops Uses: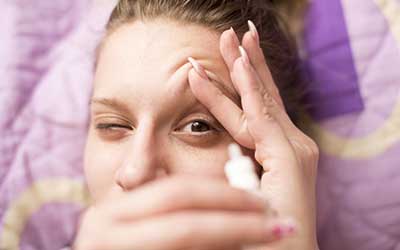 Tears Naturale is a medication that is used for relieving dry and irritated eyes. Dry eyes are common amongst people who spend most of their time in areas which are either windy or sunny or if the air conditioning or heater is on. People who use computers or read a lot also suffer from dry eyes. In some cases, this particular eye condition has been caused by some medications as well. This medication is an eye lubricant that helps in keeping the eye moist, protects the eyes from injuries and infections, and decreases symptoms of dry eyes such as itchy eyes, burning in the eyes, feeling as if something fell into the eye, etc.
You can buy Tears Naurale II Eye Drops online for the best price from Canada Pharmacy.
Directions
When using this medication, make sure to follow all the instructions given to you by your doctor. Use the exact amount of dosage your doctor has prescribed you; these drops are usually used 1 to 2 times a day. When applying the drops, make sure that your hands are washed, do not let the dropper touch your eye or your hands. Replace the cap once you've used it, tilt your head backward, look up and pull your lower eyelid down. Place the dropper right above your eye and squeeze out the dosage, then close your eye, press the inner corner of your eye so that the medicine doesn't leak out, and keep your eyes shut for 1 to 2 minutes.
If you're using some other eye medication as well, then make sure to wait for 5 minutes before putting the other one in. If you wear eye contact lenses, remove them before putting in the drops. See if the drops need to be shaken; do not use the drops if the solution changes its color.
Ingredients
The active ingredients present in the Tears Naturale II include Dextran and Hypromellose.
Cautions
To ensure your safety, inform your doctor if you have any of the conditions listed:
Allergies
Any health concern
This medication, when used, causes one's vision to become temporarily blurred, so do not drive, use any machinery, or do any such activity that requires you to have a clear vision.
Side Effects
Seek medical help if you have any signs of an allergic reaction to Tears Naturale II. Some side effects include:
Blurred vision
Burning in the eye
Irritation in the eye
Eye pain
Redness in the eye
Rashes
Swelling of the face, throat, and tongue
Dizziness
Troubled breathing
The list above does not mention all the potential side effects that one might experience.
IMPORTANT NOTE: The above information is intended to increase awareness of health information and does not suggest treatment or diagnosis. This information is not a substitute for individual medical attention and should not be construed to indicate that use of the drug is safe, appropriate, or effective for you. See your health care professional for medical advice and treatment.
Product Code : 383