Description
Tenormin (Atenolol) Tablets Uses and Indications: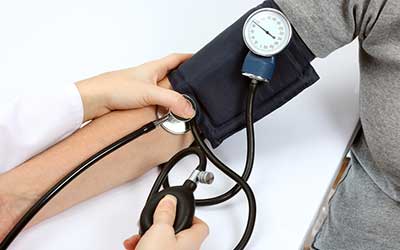 Chemical Name: ATENOLOL (a-TEN-oh-lole)
Atenolol tablets belong to a class of drugs known as beta-blockers. It is used to treat issues of hypertension which is the unusual high blood pressure in the body. Abnormally high blood pressure can lead to serious health problems such as heart failures, strokes, kidney malfunctioning, etc. It works by reducing the pressure on the heart and blood vessels by blocking the action of certain chemicals in the body that affects the organ. This helps widen and relax blood vessels, allowing the smooth flow of blood throughout the body, ensuring to keep the blood pressure fairly low and constant.
Tenormin is available for purchase online at Canada Pharmacy. Not only can you enjoy reasonable rates, but you can also have the ordered medicine delivered to your doorstep. All of your ordering information remains safe and you have guarantee of quality.
Directions
This medication needs to be taken orally. The usual dosage is once or twice daily or as per the doctor's recommendation according to the patient's medical condition, weight, and age. You may choose to take it with or without food. Take the medicine regularly for the best of results.
Ingredients
There are 3 dosages of Tenormin such as Tenormin 25 mg, Tenormin 50 mg, and Tenormin 100 mg. This medication contains Atenolol Sandoz 50mg as well as other inactive substances such as:
Maize starch
Sodium lauryl sulfate
Heavy magnesium carbonate
Magnesium stearate
Gelatin
Lactose
Hypromellose
Titanium dioxide
Macrogol 4000
Cautions
Do not use alcohol and marijuana when using this medicine.
May cause dizziness, do not drive or operate machinery until fully alert.
Do not smoke when using this medication.
Pregnant women or women planning to get pregnant should not use this medication at all as it may harm the unborn baby.
This drug tends to pass through breast milk and may have undesirable effects on the nursing child hence breastfeeding mothers should avoid using this drug.
Side Effects
Possible side effects of this drug are as follows. These are common signs and experienced by many users but go away once the treatment is completed.
Lethargy
Dizziness
Changes in mood such as depression
Lightheadedness
Nausea
IMPORTANT NOTE: The above information is intended to increase awareness of health information and does not suggest treatment or diagnosis. This information is not a substitute for individual medical attention and should not be construed to indicate that use of the drug is safe, appropriate, or effective for you. See your health care professional for medical advice and treatment.
Product Code : 1836