Description
Timoptic Eye Drop Uses and Indications: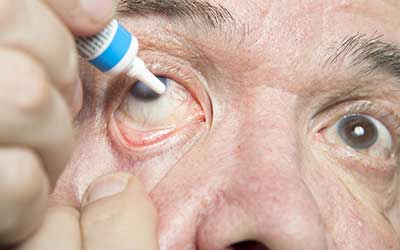 Timoptic eye drops belong to the class of medicines known as beta-blockers. They are used to treat increased pressure and glaucoma in the eye. This eye drops work by decreasing the production of fluid in the eye, thus helping to lower the pressure in the eye. This low pressure helps to prevent blindness. It may take 4 weeks or more before these eye drops could reduce the pressure in the eye.
Timoptic eye drops are easily available online from Canada Pharmacy at the best price.
Directions
Usually, one drop of these eye drops is enough for the affected eye. Shake the container well before use. Avoid touching the tip of the bottle to the eye or any other surface as it may contaminate the container. This could result in eye infection which can cause serious damage to the eye. If you are using any other eye drops, make sure that there is a gap of 10 minutes between the two eye drops. Your doctor may change the dose according to your medical condition or body weight. Follow the instructions of your doctor carefully regarding dosage.
To apply the eye drops, wash your hands and remove contact lenses if you are wearing any. Place one drop in the eye and gently close your eyes making sure that the medicine does not drain out. Do not rub or blink the eye. Do not rinse the dropper with water.
Ingredients
The active ingredient in these eye drops is timolol maleate.
Cautions
Do not use this medicine if you are allergic to its ingredients. Avoid using timolol eye drops if you:
Have a slow heart rate
Are in cardiogenic shock
Suffer from asthma or chronic obstructive pulmonary disease
Side Effects
Consult your doctor if the following side effects persist:
Double vision
Abdominal pain
Nausea
Temporary blurred vision after administrating the eye drops
Eye irritation or stinging of the eye
Feeling that something is in your eye
Vomiting
Although the following side effects are very rare, consult your doctor immediately if they do occur:
Shortness of breath
Irregular heartbeat
Low blood pressure
Muscle pain
Stop using this medication if you experience any signs of allergy such as severe itching, rash, or swelling of the mouth.
IMPORTANT NOTE: The above information is intended to increase awareness of health information and does not suggest treatment or diagnosis. This information is not a substitute for individual medical attention and should not be construed to indicate that use of the drug is safe, appropriate, or effective for you. See your health care professional for medical advice and treatment.
Product Code : 9963