Description
What is Topamax Used For?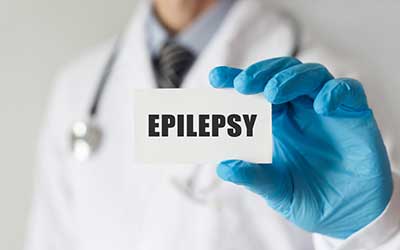 Topamax generic form is Topiramate, and it belongs to the family of anticonvulsants or antiepileptics. This therapy may be used alone or in combination with other drugs to prevent and control seizures in adults and children who are at least 2 years old.
Topiramate medication is also used to prevent migraine headaches. It also decreases the incidence of migraine attacks. It is used in adults and teenagers who are at least 12 years old. Topamax is used for prevention and control or to reduce the number of attacks of migraine. It is not effective or used once a migraine headache has started.
You can buy Topiramate online from Canada Pharmacy.
Directions
Topamax is a prescription drug. It should be taken as prescribed by your doctor. It can be taken with or without food, twice daily or as directed by the physician. It should be swallowed whole and not crushed, broken, or chewed.
Drink plenty of water to avoid kidney stones or electrolyte imbalance.
In children, Topamax dose is based on the weight of the child.
Ingredients
Active ingredient (comes in 4 strengths):
Topiramate 25mg
Topiramate 50mg
Topiramate 100mg
Topiramate 200mg
Cautions
Before starting Topamax, consult your doctor if you have the following conditions;
Glaucoma or other eye problems
Diabetes, or metabolic acidosis
Kidney disease, stones, dialysis
Severe breathing problems
Mood problems, depression, or suicidal thoughts or actions
Liver disease
Soft, brittle bones (osteoporosis, osteomalacia)
Growth disorder
Diarrhea
Pregnancy
Breastfeeding
Side Effects
Consult your doctor on the development of any of the following side effects:
Vision problems, eye pain or redness, sudden vision loss
Confusion, problems with thinking or memory, trouble concentrating
Problems with speech
Dehydration symptoms - decreased sweating, high fever, hot and dry skin;
Signs of kidney stone - severe pain in your side or lower back, painful or difficult urination;
Signs of too much acid in blood - irregular heartbeats, feeling tired, loss of appetite, trouble thinking, feeling short of breath
Signs of too much ammonia in your blood - vomiting, unexplained weakness, faintness
Fever, weight loss
Numbness or tingling in arms and legs
Flushing
Headache, dizziness, drowsiness, tired feeling, slow reactions
Mood problems, feeling nervous
Nausea, diarrhea, stomach pain, loss of appetite, indigestion
Cold symptoms such as stuffy nose, sneezing, sore throat
Changes in your sense of taste
IMPORTANT NOTE: The above information is intended to increase awareness of health information and does not suggest treatment or diagnosis. This information is not a substitute for individual medical attention and should not be construed to indicate that use of the drug is safe, appropriate, or effective for you. See your health care professional for medical advice and treatment.
Product Code : 1860