Description
Topicort Cream 0.25 Cream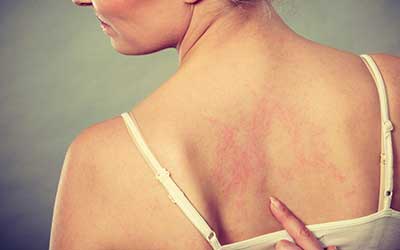 Chemical Name DESOXIMETASONE (des-ox-i-MET-a-sone)
Desoximetasone cream belongs to the group of topical (skin) steroids. They act by reducing the action of chemicals in the body which are responsible for causing inflammation. Topicort is used for treating inflammatory and itchy skin conditions like allergic reactions, eczema, dermatitis, different types of rashes and psoriasis.
Topicort is a prescription drug. It can be easily purchased from Canada Pharmacy at the best price.
Directions
Topicort is meant for topical use only. This means it is to be used on the skin only. It should never be used on the face, groin, and underarms unless directed by your doctor.
Before applying the medicine, wash your hands and the area where it is to be applied. Dry it. Then apply a thin film of the medication on the affected area. Gently start rubbing it in. The usual dose for Topicort application is twice a day or as directed by your physician. After application, do not cover, bandage, or wrap the affected area unless advised by your doctor.
In case of infants, if diaper area is affected, do not use tight-fitting diapers or plastic pants.
Always wash your hands after applying the medication as it can be absorbed from the skin to cause side effects. Avoid getting the cream in your eyes, nose or mouth.
Do not increase, stop or alter the dose of Topicort unless directed by your doctor.
Ingredients
Active ingredient: Desoximetasone 0.25%
Cautions
Before taking this medicine, consult your doctor if you have the following conditions.
Allergy to topical corticosteroids like prednisolone, hydrocortisone
Any skin infections
Diabetes
Pregnancy
Breastfeeding
Pediatric use
Any cuts, scrapes, or damaged skin
Poor blood circulation
Immune system problems
Side Effects
Since Topicort cream is a topical agent, its side effects are manifested due to absorption from the skin. These include;
Blurred vision, seeing halos around lights
Mood changes
Sleep problems (insomnia)
Weight gain, puffiness of face
Muscle weakness, feeling tired
Mild skin itching, burning, peeling, or dryness
Thinning or softening of the skin
Skin rash or irritation around the mouth
Swollen hair follicles
Changes in the color of treated skin
Blisters, pimples, or crusting of treated skin
Stretch marks
Allergic reaction like hives, itching, shortness of breath, swelling of face and throat
IMPORTANT NOTE: The above information is intended to increase awareness of health information and does not suggest treatment or diagnosis. This information is not a substitute for individual medical attention and should not be construed to indicate that use of the drug is safe, appropriate, or effective for you. See your health care professional for medical advice and treatment.
Product Code : 1862