Description
Vasotec Medication Online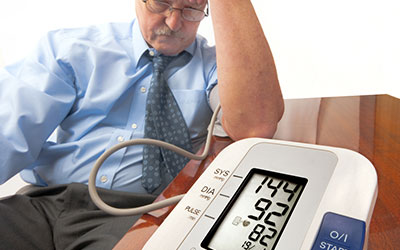 Vasotec is either used separately or is used alone or in fusion with other medicines to cure high blood pressure. It can also be used to treat heart failure by using it in combination with other medicines. Lowering high blood pressure helps prevent strokes, heart attacks, and kidney problems. Enalapril medication is also used to treat heart failure and to help prevent people with a certain heart problem (left ventricular dysfunction) from developing heart failure. The medication works by calming blood vessels so blood can flow more smoothly. You can purchase Vasotec online from Canada Pharmacy.
Directions
The recommended starting dose for high blood pressure is 2.5 mg to 5 mg taken once a day. The usual treatment dose ranges from 2.5 mg once daily to 20 mg twice daily, depending on the requirements and condition of the patient. The dosage may be adjusted from time to time, depending on the effectiveness of the medicine. If the patient is below 16 years of age, then the dosage will depend on body weight calculated by the doctor. Never alter the dosage without consulting your doctor. Store this medication at room temperature, protect it from moisture, and keep out of reach of children.
Ingredients
Vasotec 2.5 mg contains 2.5 mg of enalapril maleate, Vasotec 10 mg contains 10 mg of enalapril maleate and Vasotec 20mg contains 20 mg of enalapril maleate.
The nonmedicinal ingredients include cornstarch, lactose, magnesium stearate, pregelatinized starch, and sodium bicarbonate
Cautions
In case if you miss a dose and you remember it within 6 hours, then you should immediately take your regular dosage. However, if it has been more than 6 hours since you have missed the dose then skip the missed dose and continue you're your regular schedule. Never take a double dose. In case of an overdose, get immediate medical help. It is important to use this medication exactly as prescribed by your doctor. You should not take this medicine if are allergic to enalapril or any ingredients of the medication, are pregnant, have diabetes or kidney disease.
Side Effects
A side effect that may occur while taking this medication includes a cough, dizziness, rash, and weakness. Other side effects may include abdominal pain, diarrhea, fatigue, headache, loss of appetite, nausea, sore throat or vomiting.
IMPORTANT NOTE: The above information is intended to increase awareness of health information and does not suggest treatment or diagnosis. This information is not a substitute for individual medical attention and should not be construed to indicate that use of the drug is safe, appropriate, or effective for you. See your health care professional for medical advice and treatment.
Product Code : 1887