Description
What is Viibryd Medication used for?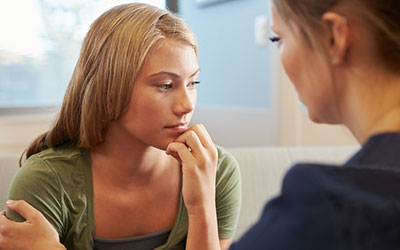 Viibryd (Vilazodone) Tablets
Viibryd is used to treat depression; this medication is a selective serotonin reuptake inhibitor (SSRI) and a partial serotonin receptor agonist. This medication helps to balance out specific natural substances also known as neurotransmitters, such as serotine, in the brain. Viibryd medication helps by improving one's mood, sleep, increases one's appetite and energy levels; thus, it helps in restoring one's interest in life. Vibryd 40 mg is available for purchase online at Canada Pharmacy.
Directions
When taking this medication, you must follow the given instructions. This medication is taken orally, once a day. You are advised to take this medication along with some food. The dosage depends on your condition and how well your body responds to the treatment as well. Before using this drug, make sure to let your doctor know if you're already taking some other medications. Your doctor may start off by prescribing you a smaller dose and may later increase it. Do not increase or decrease your dosage unless your doctor tells you to do so as it won't benefit you in any way but might increase the chances of side effects instead. Instead, to get the most benefit out of this medication, it is advisable that you use it regularly. This medication does cause withdrawal symptoms especially if you've used it for an extended period or if you've taken high doses. To prevent these symptoms, it is better to decrease your dosage instead gradually.
Ingredients
The active ingredient present in Viibryd 40 mg includes Vilazodone Hydrochloride (HCL).
Cautions
To ensure your safety, inform your doctor if you have any of the conditions listed:
If you are pregnant, planning to become pregnant, or are breastfeeding
Allergies
Have a history of bipolar disorder
A family history of suicide attempts
Intestinal ulcers
Seizures
A family history of glaucoma
This medication does make one feel dizzy hence when taking this medication; you need to limit your intake of alcohol and marijuana.
Side Effects
Ask your doctor for help if you notice any signs of an allergic reaction to Viibryd 40 mg. Some side effects include:
Diarrhea
Nausea
Vomiting
Dizziness
Trouble in sleeping
Decreased interest in sex
Numbness
Tremor
Restlessness
Difficulty in concentrating
Memory problems
Fatigue
Irregular heartbeat
Mood swings
Bloody or tarry stool
Vomit that resembles coffee grounds
Easy bruising and bleeding
Seizures
Eye pain
Vision changes, including blurred vision
Serotonin syndrome
The list mentioned above does not mention all of the possible side effects that can take place.
IMPORTANT NOTE: The above information is intended to increase awareness of health information and does not suggest treatment or diagnosis. This information is not a substitute for individual medical attention and should not be construed to indicate that use of the drug is safe, appropriate, or effective for you. See your health care professional for medical advice and treatment.
Product Code : 12492