Description
What is Voltaren SR used for?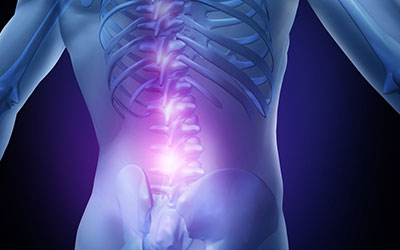 Voltaren SR (Diclofenac Sodium SR)
Voltaren SR belongs to the group of non-steroidal anti-inflammatory drugs. "SR" stands for "sustained release," which means that the tablet is formulated such that the contained drug is released slowly over time. As a result, fewer tablets are taken; leading to fewer side effects. It is used in the treatment of mild to moderate pain. It is also used to treat the signs and symptoms of pain associated with chronic conditions like osteoarthritis or rheumatoid arthritis. Diclofenac Sodium SR acts by reducing the pain and swelling associated with inflammation along with relieving the joint stiffness associated with painful joint conditions like arthritis. Treatment with Voltaren SR helps in regaining normal activities of life.
Voltaren SR can be easily purchased from Canada Pharmacy on your doctor's prescription.
Directions
Voltaren SR 75 mg and Voltaren SR 100mg tablets should be taken as directed by your doctor. Do not crush, chew or break the SR tablet. Swallow it whole with a full glass of water. Usually, it takes 2 weeks for it to be fully effective.
Ingredients
Active ingredients (available in 3 strengths):
Diclofenac Sodium SR 50mg
Diclofenac Sodium SR 75mg
Diclofenac Sodium SR 100mg
Cautions
Consult your doctor before using Voltaren SR, if you have the following conditions;
Heart disease
Hypertension
High cholesterol
Diabetes
If you smoke
History of heart attack, stroke, or blood clot
History of stomach ulcers or bleeding
Asthma
Liver or kidney disease
Fluid retention
Pregnancy, especially the last trimester
Breastfeeding
Side Effects
Immediately stop using Voltaren SR and consult your doctor if the following side effects develop:
Indigestion, gas, stomach pain
Nausea, vomiting
Diarrhea, constipation
Headache, dizziness, drowsiness
Itching, increased sweating
Swelling or pain in arms or legs
Skin peeling
Shortness of breath
Weight gain
Signs of stomach bleeding like bloody or tarry stools, coughing up blood or vomit that looks like ground coffee
Liver problems like nausea, upper stomach pain, itching, tired feeling, flu-like symptoms, loss of appetite, dark urine, clay-colored stools, jaundice
Kidney problems like little or no urinating, painful or difficult urination, edema
High blood pressure leading to a severe headache, pounding in your neck or ears, nosebleed, anxiety, confusion
Anemia
Severe skin reaction
IMPORTANT NOTE: The above information is intended to increase awareness of health information and does not suggest treatment or diagnosis. This information is not a substitute for individual medical attention and should not be construed to indicate that use of the drug is safe, appropriate, or effective for you. See your health care professional for medical advice and treatment.
Product Code : 1905