Description
What is the purpose of welchol?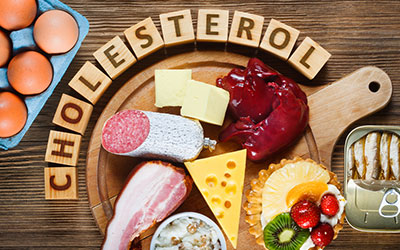 Welchol (Colesevelam) (Cholestagel in the UK)
Welchol tablets belong to the group of medicines called bile acid-binding resins. Liver forms bile acid by using cholesterol. Welchol is a lipid-lowering and glucose lowering agent. Thus, Welchol medication is used to treat patients with high cholesterol and high glucose levels in their blood. Strokes and heart attacks can be prevented by lowering cholesterol levels. Meanwhile, by lowering glucose levels, kidney problems, blindness, nerve problems, sexual function problems, and loss of limb functions can be prevented. Welchol causes the liver to synthesize more bile acid by utilizing cholesterol, which results in a decrease in cholesterol levels in the blood.
Welchol can be easily purchased from Canada Pharmacy on the prescription of your doctor.
Directions
Welchol's dosage must be strictly followed as prescribed by the doctor without altering the dose in any way. The medicine should be taken with a meal and a glass full of water or any other liquid of your choice. The tablet should be swallowed whole. Those who have trouble swallowing a tablet, Welchol is also available in powder form. Mix 1 packet mixed in 4 to 8 ounces of fluid and drink right away.
Ingredients
Active ingredient: Colesevelam 625 mg
Cautions
Make sure that Welchol 625 mg medication is safe for you. Before starting the drug, tell your doctor if you have any of the following conditions:
Very high levels of triglycerides
History of bowel obstruction
History of pancreatitis especially caused by high levels of triglycerides
Trouble in swallowing
Any stomach or digestive disorder
Any intestinal disorder
Any history of major gastric or intestinal surgery
Any vitamin A, D, E, or K deficiency
Pregnancy
Breastfeeding
The medicine should not be given to children under 10 years of age and to girls whose menstrual cycle has not started.
Side Effects
Consult your doctor immediately if any of the following side effects are experienced:
Constipation
Dyspepsia, heartburn
Nausea, vomiting
Flatulence, bloating, belching
Abdominal pain
Dysphagia
Bowel obstruction
Fecal impaction
Exacerbation of hemorrhoids
Hypoglycemia (severe fall in glucose levels)
Increased triglyceride levels
Hypertension
Heart problems
Pharyngitis
Rhinitis
Respiratory tract infections
Headache
Back pain
Myalgia, lack or loss of strength
Diarrhea
Feeling weak or tired
Runny nose, sore throat, flu-like symptoms
IMPORTANT NOTE: The above information is intended to increase awareness of health information and does not suggest treatment or diagnosis. This information is not a substitute for individual medical attention and should not be construed to indicate that use of the drug is safe, appropriate, or effective for you. See your health care professional for medical advice and treatment.
Product Code : 2594