Description
Toprol XL Medicine Uses: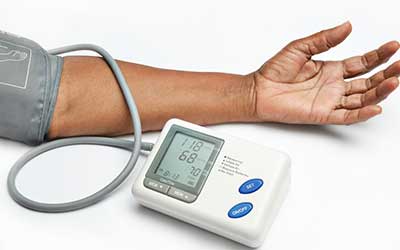 Chemical Name: METOPROLOL (me-TOE-proe-lole)
Toprol XL is a beta-blocker medicine which is used for the treatment of heart patients. This particular medicine functions primarily by restricting and blocking the action of certain types of natural chemicals. An example of such natural chemicals that are present in the human body is epinephrine. This substance is known to affect the heart and also your blood vessels.
This particular medicine then comes into play as it is used for treating chest pain, heart failure, and high blood pressure. By lowering your blood pressure to the normal range, it aids in preventing strokes, heart attacks, and also kidney problems. This then also puts less strain on your heart.
You can easily purchase Metoprolol Succinate XL from Canada Pharmacy online.
Directions
As with any other medicine, strictly follow your doctor's prescribed dosage for this particular medicine as well.
Take Toprol Xl orally either with your food or without your food. Generally, it is taken once in a day. It is recommended that you take the tablet whole as crushing or chewing it may release all of the medicine's energy in one go and it may lead to side effects.
However, you may split the tablet at the center line if you cannot swallow it whole. But, do discuss this with your doctor beforehand.
For better results, it is recommended that you take Toprol XL at the same time every day.
Ingredients
The active ingredient found in Toprol XL generic is Metoprolol Succinate.
Cautions
Inform your doctor of:
Any allergies that you might have to the ingredients of this medicine or otherwise.
Pregnancy or if you are breastfeeding.
Certain types of heart rhythm issues.
Liver disease, mood disorders or reactions to epinephrine.
When using this medicine:
Limit your alcoholic drinks.
Do not drive or use machinery as this medicine may make you drowsy.
Side Effects
The side effects are:
Drowsiness
Dizziness
Tiredness
Diarrhea
Reduced blood flow to hands and feet
Slow heartbeat
Blue fingers/toes
Fainting
Difficulty breathing
Unexplained or worse heart failure symptoms
Allergic reaction
Rash
Itching
Swelling of either the face, tongue, or throat
An empty tablet shell may appear in your stool. If it does, do not worry as it is harmless.
Side effects not listed may also exist.
IMPORTANT NOTE: The above information is intended to increase awareness of health information and does not suggest treatment or diagnosis. This information is not a substitute for individual medical attention and should not be construed to indicate that use of the drug is safe, appropriate, or effective for you. See your health care professional for medical advice and treatment.
Product Code : 2569