Description
Blood pressure medication lisinopril: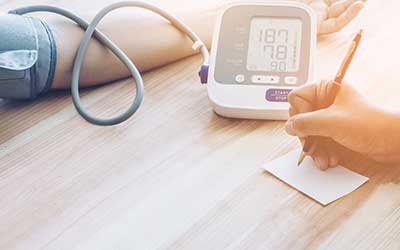 Lisinopril (Generic of Zestril & Prinivil)
Lisinopril is in a group of drugs called angiotensin-converting enzyme (ACE) inhibitors. Lisinopril is used to treat high blood pressure (hypertension), congestive heart failure, and to improve survival after a heart attack and other conditions as determined by your doctor. Lisinopril is the generic of Zestril & Prinivil.
The medicine is supplied as Lisinopril 5 mg, Lisinopril 10 mg, and Lisinopril 20 mg and is easily available from Canada Pharmacy.
Directions
Take Lisinopril exactly as prescribed by your doctor. Follow patient instructions for safe and effective use. Take each dose with a full glass of water. Lisinopril can be taken with or without food. Your doctor may occasionally change your dose to make sure you get the best results. Do not change the dosage duration or the dosage amount without the advice of your physician.
Ingredients
The active ingredient is Lisinopril dehydrate.

Each tablet also contains inactive ingredients that include calcium phosphate, mannitol, magnesium stearate, and starch.
Cautions
To make sure you can safely take Lisinopril, patients should thoroughly discuss their medical history with their doctor. This medication should not be used if you have certain medical conditions. Inform your doctor if you have any of the following conditions: kidney disease (or if you are on dialysis), liver disease, heart disease or congestive heart failure, diabetes, or a connective tissue disease such as Marfan syndrome, Sjogren's syndrome, lupus, scleroderma, or rheumatoid arthritis.

This medication should be used only when clearly needed during pregnancy. It is not known whether this drug passes into breast milk. Discuss the risks and benefits with your doctor first.
Side Effects
Common side effects may include dizziness due to a drop in blood pressure, nausea, headaches, anxiety, insomnia, drowsiness, nasal congestion, and sexual dysfunction. Like all ACE inhibitors, Lisinopril may cause a nonproductive cough that resolves when the drug is discontinued.

Serious side effects may include faintness, urinating less than usual or not at all, swelling, rapid weight gain, fever, chills, body aches, flu symptoms, fatigue, muscle weakness, and pounding or uneven heartbeats, chest pain or high potassium (slow heart rate, weak pulse, muscle weakness, tingly feeling).

IMPORTANT NOTE: The above information is intended to increase awareness of health information and does not suggest treatment or diagnosis. This information is not a substitute for individual medical attention and should not be construed to indicate that use of the drug is safe, appropriate, or effective for you. See your health care professional for medical advice and treatment.
Product Code : 1607