Description
Lotrel Generic Medications: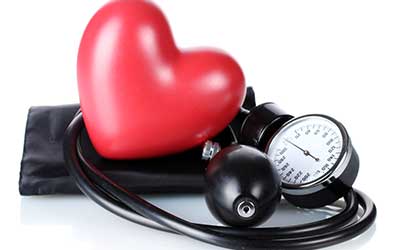 Chemical Name: BENAZEPRIL (ben-AY-ze-pril) and AMLODIPINE (am-LOE-di-peen)
Lotrel (Amlodipine + Benazepril)
Lotrel medication is a combination drug consisting of amlodipine which acts as a calcium channel blocker and Benazepril which is ACE (angiotensin-converting enzyme) inhibitor, used for the treatment of hypertension when other medicines stop working.
You can purchase Lotrel generic from Canada Pharmacy.
Directions
Lotrel should be used on the recommendation of your health professional. Ingest the whole medicine, avoid chewing it. Don't break the tablet. This medicine is administered orally.
If you accidentally miss the dose take it as soon as you remember it. Don't mix the dose with the other one. Avoid taking 2 doses at the same time. The dosage of the drug depends on the age and health condition of the patient.
Ingredients
Active ingredients are:
Amlodipine besylate
Benazepril hydrochloride
Inactive ingredients are:
Calcium phosphate
Cellulose compounds
Colloidal silicon dioxide
Crospovidone
Gelatin
Hydrogenated castor oil
Iron oxides
Lactose
Monohydrate
Magnesium stearate
Polysorbate 80
Silicon dioxide
Sodium lauryl sulfate
Sodium starch (potato) glycolate
Starch (corn)
Talc
Titanium dioxide
Cautions
Tell your health professional if you have any allergy from any ingredient present in the medicine.
Avoid recommending this medicine by yourself to anyone else suffering from same symptoms and conditions as yours. Don't stop taking this medication without consulting your doctor. Your condition might get worse.
Avoid using Lotrel if you are pregnant.
Side Effects
All drugs cause some side effects. However, some cause minor and some cause major side effects. That's why you should make sure to only administer the recommended amount.
Common side effects of Lotrel include:
Cough
Dizziness
Lightheadedness
Headache
Swelling of the hands/ankles/feet
Water retention (oedema) in legs and arms
Oedema in the lungs
Stomach pain
Nausea
Dizziness
Fatigue
Muscle cramps
Sexual problems
Drowsiness
Serious side effects of Lotrel include:
Rash
Worsening of chest pain
Yellowing skin or eyes (jaundice)
Nausea
Stomach pain
Itching
Kidney failure
Indigestion
Blood disorders
Overgrowth of gums
Heart palpitations
Anaemia
Reduced number of platelets in the blood
Serious skin reactions also may occur
Unusual weakness or tired feeling
Rapid weight gain
Fever
Chills
Sore throat
Body aches
Flu symptoms
High potassium (slow heart rate, weak pulse, muscle weakness, tingly feeling)
Angioedema (swelling)
IMPORTANT NOTE: The above information is intended to increase awareness of health information and does not suggest treatment or diagnosis. This information is not a substitute for individual medical attention and should not be construed to indicate that use of the drug is safe, appropriate, or effective for you. See your health care professional for medical advice and treatment.
Product Code : 5495