Description
What does Wellbutrin help you with?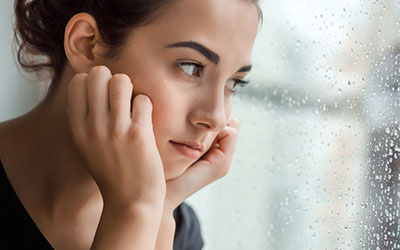 Wellbutrin (Bupropion)
Wellbutrin is a drug belonging to the class of anti-depressants. Wellbutrin generic is bupropion. It is used in the treatment of major depressive disorders and smoking cessation. It is also used in the treatment of seasonal affective disorder (SAD), which is a type of depression that occurs only in the fall and winter in susceptible individuals. It improves the mood and elevates the feeling of well-being by restoring the natural balance of certain neurotransmitters, namely dopamine and norepinephrine, which are present in the brain. It is vital to understand that Wellbutrin, if being used for the treatment of depression, should not be used simultaneously to help quit nicotine addiction of smoking, in the same individual.
Wellbutrin is a prescription drug, and you can buy Wellbutrin from Canada Pharmacy on your doctor's prescription.
Directions
Wellbutrin must be taken strictly according to the doctor's prescription. Its dose must never be altered or stopped without consulting the doctor. Swallow the tablet whole, with or without food. The usual dose is 3 times a day. Avoid taking it near bedtime to avoid sleeping problems. Do not break, crush, or chew it. Never stop it suddenly as it may cause withdrawal symptoms. Slowly taper off the dose before stopping the drug completely.
Ingredients
Active ingredients: Bupropion 75mg
Cautions
Consult your doctor before you start taking Wellbutrin if you have the following conditions;
Used MAO inhibitor in the last 14 days
Seizure disorder
Eating disorders like bulimia, anorexia, etc.
Suddenly stopped taking alcohol, seizure medication, or sedatives
History of head injury, brain, or spinal cord
Narrow-angle glaucoma
Heart disease
Hypertension
Diabetes
Kidney or liver disease
Bipolar disorder or any other mental disease
Alcohol consumer
Pregnant
Breastfeeding
Side Effects
Contact your doctor immediately if any of the following side effects start to develop:
Dry mouth
Stuffy nose
Nausea
Constipation
Sleep problems (insomnia)
Anxious feeling
Dizziness
Joint pain
Convulsions, seizure
Unusual changes in mood or behavior
Manic episodes like racing thoughts, increased energy, reckless behavior, feeling extremely happy or irritable, talking more than usual, severe sleep problems
Blurred vision, tunnel vision, eye pain or swelling, or seeing halos around lights
Fast heartbeats
Severe skin reaction
Fever
Anxiety, panic attacks, aggressiveness, hyperactivity
Suicidal thoughts
IMPORTANT NOTE: The above information is intended to increase awareness of health information and does not suggest treatment or diagnosis. This information is not a substitute for individual medical attention and should not be construed to indicate that use of the drug is safe, appropriate, or effective for you. See your health care professional for medical advice and treatment.
Product Code : 5488