Description
What is Zanaflex 4 mg used for?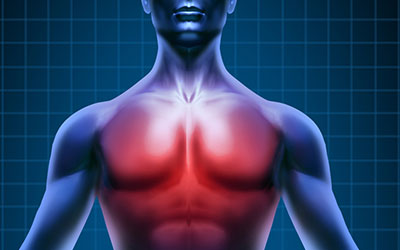 Zanaflex (Tizanidine HCI)
Zanaflex is used by people with muscle problems. Such people take Zanaflex generic to relax their muscles. This, thus, in turn, helps to prevent muscle spasms. These muscle spasms may be as a result of spinal cord injuries or multiple sclerosis.
You can purchase Tizanidine HCI 4mg online from Canada Pharmacy.
Directions
You have to strictly follow your doctor's prescribed dosage when taking Zanaflex medication. Do not forget to inform your doctor of all the medicine that you are consuming, either they have been prescribed to you, or you have purchased them yourself without the prescription of your doctor.
This particular medicine is available as Tizanidine HCI 4 mg. As has been recommended, you should not take more than 3 tablets of this medicine in a time span of 24 hours. Also, bear in mind the fact that if you take this medicine with your meal, it will affect you in a different way and if this medicine will be taken without your food, the medicine may take a different route to effectiveness.
Also, the way you will take Zanaflex generic will also determine the medicine's effectiveness. You can take the medicine either as a capsule or as a tablet. Each type will have its own mode of effect.
Generally, you have to consume this medicine orally. Doctors prescribe this dose on an average to be taken about every 6 to 8 hours. However, this all depends on your health and medical history. Be sure to discuss with your doctor about how you should take this medicine.
Ingredients
The active ingredient found in this medicine is Tizanidine HCI.
Cautions
Inform your doctor:
Of your medical history.
If you are pregnant or breastfeeding.
If you have any allergies or are allergic to Zanaflex's ingredients.
When taking this medicine, remember:
It may make you drowsy.
Do not consume alcoholic drinks.
Avoid driving on your own.
Side Effects
Feeling dizzy or drowsy
Dry mouth
Hallucinating
Blurry vision
Abdominal pain
Slow heart rate
Dark urine
Jaundice
Nausea
Vomiting
Rash
Itching
Finding it difficult to breathe
Mood swings
Swollen face
Constipation
Feeling weak
Side effects not listed may also occur.
IMPORTANT NOTE: The above information is intended to increase awareness of health information and does not suggest treatment or diagnosis. This information is not a substitute for individual medical attention and should not be construed to indicate that use of the drug is safe, appropriate, or effective for you. See your health care professional for medical advice and treatment.
Product Code : 1911