Description
What is zebeta used to treat?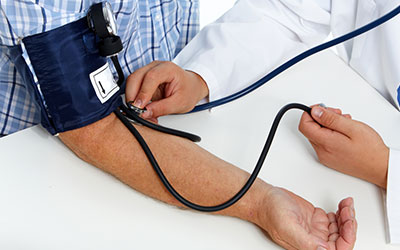 Chemical Name: BISOPROLOL (bis-OH-proe-lol)
Zebeta (Bisoprolol)
Bisoprolol is used to treat the condition of hypertension that is high blood pressure. It belongs to the family of drugs known as beta-blockers. It is extremely important to have lower high blood pressure and bring it to a normal level because it can lead to serious diseases such as kidney problems, heart strokes, and even heart failure. Bisoprolol works by restricting the action of certain chemicals responsible for transmission of signals in the body, known as neurotransmitters, on the heart and related to blood vessels. By doing so, it maintains blood pressure, heart rate as well as the strain on the heart.
Directions
This medication needs to be taken orally with a glass of water. You may choose to take it with or without food. The normal dosage of Zebeta is once per day. However, it may vary according to the medical condition of the patient. It is important to take the medicine regularly and preferably at the same time, each day to get the best of results.
Ingredients
There are two different dosages available of this drug; bisoprolol 5 mg and bisoprolol 10 mg. The ingredients for the drug include Colloidal Silicon Dioxide, Corn Starch, Crospovidone, Dibasic Calcium Phosphate, Hypromellose, Magnesium Stearate, Microcrystalline Cellulose, Polyethylene Glycol, Polysorbate 80, and Titanium Dioxide. The 5 mg tablets also contain Red and Yellow Iron Oxide.
Cautions
May cause dizziness, do not drive or operate machinery until fully alert.
Get up from a sitting or lying position slowly to avoid falling over.
Pregnant women should avoid taking this medicine as it may harm the unborn baby.
Breastfeeding females should consult a doctor before taking this medicine.
Avoid alcohol consumption when taking this drug.
Side Effects
There are a few side effects of Zebeta, but they tend to go away once the treatment is completed. All medicines must be taken in the exact amount prescribed by the doctor to avoid any serious side effects due to underdose or overdose. Mentioned below are few common side effects of Zebeta:
A headache
Lethargy and feeling of tiredness
Trouble sleeping
Dizziness
Swelling and pain in joints
Symptoms of cold such as stuffy nose, cough, runny nose, sore throat, etc.
IMPORTANT NOTE: The above information is intended to increase awareness of health information and does not suggest treatment or diagnosis. This information is not a substitute for individual medical attention and should not be construed to indicate that use of the drug is safe, appropriate, or effective for you. See your health care professional for medical advice and treatment.
Product Code : 1915