Description
What is Zovirax Ointment 5% Used for?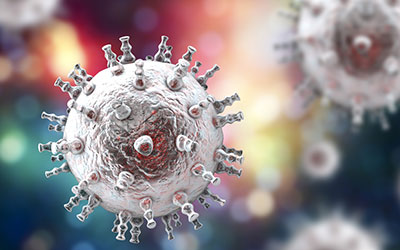 Chemical Name: ACYCLOVIR (ay-SYE-kloe-veer)
Zovirax Ointment 5% (Acyclovir)
Zovirax, also known as acyclovir, is a known antiviral medicine. It is used for the treatment of herpes virus infection, primarily. It works by stopping the herpes virus from reproducing and infecting more cells. It converts to a more active form inside infected cells to combat the infection. Zovirax can be used to treat chickenpox; shingles, genital herpes and helps sores heal faster.
You can purchase Zovirax Ointment 5% online from Canada Pharmacy.
Directions
Zovirax ointment must only be used on the skin, avoid any contact with your eyes. You must also wash your hands before using this medicine. Clean and dry the affected areas before you apply the ointment. It is preferable that you use gloves to apply; this is directed to prevent the infection from spreading to other body parts.
Apply sufficient amount on all the sores, usually after every third hour every day a week, unless specified by your doctor.
Ingredients
Active: Acyclovir
Inactive: Propylene glycol, mineral oil, cetostearyl alcohol, etc.
Cautions
Some pre-existing medical conditions may cause adverse effects if coupled with Zovirax. To prevent such cases, inform your doctor if you have:
Any allergies such as that to polyethylene glycol.
If pregnant or breastfeeding
Skin problems or related sensitivity
You are strongly cautioned to avoid physical contact with others to prevent the spread of the herpes sores. Avoid touching the cold sores, if you have to; wash your hands immediately.
If you are suffering from genital herpes, do not engage in any sexual activity to prevent an outbreak. You must use protective methods such as condoms and dental dams during any form of sexual activity. You must also consult your doctor regarding your medical history to ensure you receive the optimal treatment. Before you start applying the ointment, weigh the benefits and risks with your doctor.
Side Effects
This medication has been prescribed to you by your specialist after much consideration. You may experience temporary burning or sting when you apply it. If the following side effects persist, inform your doctor immediately:
Symptoms of allergic reactions
Rashes
Itching
Dizziness
Breathing difficulties
Swelling
Cold sores
Zovirax may cause severe dizziness; hence, it is recommended that you avoid activities such as driving to prevent any mishaps. The risks increase if you regularly use recreational drugs.
IMPORTANT NOTE: The above information is intended to increase awareness of health information and does not suggest treatment or diagnosis. This information is not a substitute for individual medical attention and should not be construed to indicate that use of the drug is safe, appropriate, or effective for you. See your health care professional for medical advice and treatment.
Product Code : 1929