Description
Famvir Generic Uses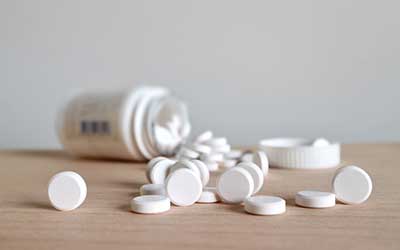 Chemical Name: FAMCICLOVIR (fam-SYE-kloe-veer)
Famvir tablets are an anti-viral medicine that hinders the spread and growth of herpes virus; thus, helping the body to fight the infection. Although this medicine does not cure herpes, it helps to decrease the symptoms of the infection. These tablets treat infections such as cold sores, shingles, and genital herpes which are caused by herpes virus. Herpes infections are contagious, and there is a chance that you could infect others even with the ongoing Famciclovir 250 mg treatment. Make sure that the infected area does not come into contact with other people and wash your hands regularly to stop the infection from spreading. Start the Famvir treatment as soon as you experience the first symptoms.
Famvir generic is readily available at Canada Pharmacy.
Directions
Avoid taking Famvir if you are allergic to it or any of its ingredients. Complete the full course of the treatment even if you feel an improvement in your condition. For suppression of reoccurring genital herpes, you can take Famvir 250 mg twice daily. Follow the instructions of your doctor regarding the dosage. Before starting this treatment tell your doctor if you suffer from any of the following:
A week immune system
Severe lactase deficiency
Kidney disease
Galactose intolerance
Glucose-galactose malabsorption
Liver disease
Ingredients
The active ingredient in Famvir tablets is Famciclovir.
Cautions
Famciclovir 250 mg is given for the treatment of infection due to genital herpes, but it does not safeguard against its growth. To decrease the chances of your partner contracting this disease try to avoid sexual contact if you experience any symptoms. You can spread this disease even if you do not experience any symptoms that is why it always better to use protection.
Side Effects
Get immediate medical attention if you see signs of hives or swelling on your face. Stop Famvir treatment immediately if you experience the following serious side effects:
Weight gain, swelling, difficulty in breathing
Urination problems
Confusion, loss of appetite, increased thirst, weakness, irregular heartbeats, or vomiting
Some less serious side effects that may be experienced by the user are:
Headache, feeling tired
Diarrhea
Skin rash
Nausea, stomach pain
Numbness
Sleepiness, dizziness
Mild itching
Gas
IMPORTANT NOTE: The above information is intended to increase awareness of health information and does not suggest treatment or diagnosis. This information is not a substitute for individual medical attention and should not be construed to indicate that use of the drug is safe, appropriate, or effective for you. See your health care professional for medical advice and treatment.
Product Code : 1519