Description
Zyprexa medication Uses and Indications: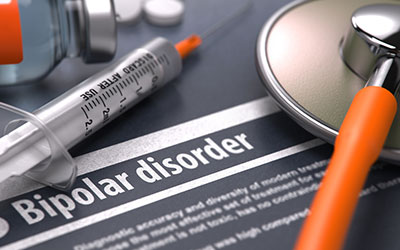 Chemical Name: OLANZAPINE (oh-LAN-za-peen)
Zyprexa is known as an atypical antipsychotic drug used to treat schizophrenia and acute manic episodes associated with bipolar disorder. Exactly how it works is not known however research states it blocks receptors for several neurotransmitters (chemicals that nerves use to communicate with each other) in the brain. Zyprexa is used in in adults and children who are at least 13 years old.
This medicine may be only part of a complete program of treatment that also includes counseling and other psychological support programs. Follow your doctor's instructions.
Note: Zyprexa is not for use in psychotic conditions related to dementia.
Directions
Take Zyprexa exactly as prescribed by your doctor. Your doctor may occasionally change your dose to make sure you get the best results.
Zyprexa is usually taken once a day, with or without food. Keep the tablet in its blister pack or container until you are ready to take it. Use dry hands as the tablet will begin to dissolve right away against moisture.
Do not swallow the tablet whole. Allow it to dissolve in your mouth without chewing. Swallow several times as the tablet dissolves. If desired, you may drink liquid to help swallow the dissolved tablet.
Cautions
Before patients start taking Zyprexa, they should be aware of important safety information. This medication may cause heart failure, sudden death, or pneumonia in older adults with dementia-related conditions. You should not take Zyprexa if you are allergic to it or any chemicals contained in it.
Patients should inform their doctor if they have any of the following conditions to ensure they can safely take Zyprexa
Liver disease
Heart disease, high or low blood pressure
History of low white blood cell (WBC) counts
High cholesterol or triglycerides
History of heart failure, heart attack, or stroke
History of breast cancer
Seizures or epilepsy
An enlarged prostate or difficulty urinating
Bowel problems
Narrow-angle glaucoma

Tell your doctor if you are pregnant or plan to become pregnant while using this medication. If you become pregnant while taking Zyprexa, do not stop taking it without your doctor's advice. Zyprexa can pass into breast milk and may harm a nursing baby. You should not breast-feed while using this medication.
Side Effects
Common side effects may include headache, agitation, drowsiness, constipation, dry mouth, upset stomach, vomiting and diarrhea.
Serious side effects may include very stiff (rigid) muscles, high fever, tremors, sweating, confusion, fast or uneven heartbeats, slow heart rate, feeling like you might pass out; twitching or uncontrollable movements of your eyes, lips, tongue, face, arms, or legs; trouble speaking or swallowing; dry mouth, thirst, feeling very hot (with or without sweating), urinating less than usual or not at all; high blood sugar (increased thirst, loss of appetite, fruity breath odor, increased urination, drowsiness, dry skin, nausea, and vomiting); sudden numbness or weakness, confusion, or problems with vision, speech, or balance; fever, chills, body aches, flu symptoms, sores in your mouth and throat; swelling in your hands or feet; changes in personality, unusual thoughts or behavior, hallucinations, or thoughts about hurting yourself; or upper stomach pain, itching, loss of appetite, dark urine, clay-colored stools, jaundice (yellowing of the skin or eyes).
This is not a complete list of side effects and others may occur. Call your doctor for medical advice about additional side effects that you may experience.
IMPORTANT NOTE: The above information is intended to increase awareness of health information and does not suggest treatment or diagnosis. This information is not a substitute for individual medical attention and should not be construed to indicate that use of the drug is safe, appropriate, or effective for you. See your health care professional for medical advice and treatment.
Product Code : 1930