Description
Learn About Acular Eye Drops Uses, and Side Effects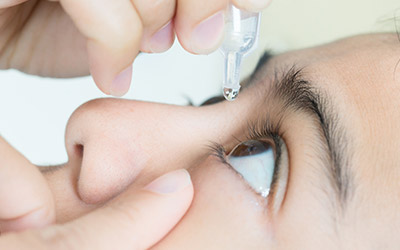 Acular Eye drops (ketorolac)
Acular eye drops 0.50% are used for treating eye irritation due to allergies that are usually seasonal. They may also be used to reduce the swelling and redness in the eyes after cataract surgery. Cataract surgery involves the replacement of the natural lens of the eyes due to being cloudy with an artificial one. This often causes symptoms that may be treated with Acular eye drops.
From Canada Pharmacy you can easily buy Acular drops at low rates. Getting Acular drops online from a reliable pharmacy allows you to get them delivered right to your home.
DIRECTIONS
Just like any other eye drops, Acular eye drops can be put into the eye anyway, ideally in a sitting position or while lying down.
The number of drops should be according to your doctor's prescription. Usually, it is about one drop in each eye for about four times a day. The treatment needs to be continued for about 2-4 weeks.
Ingredients
Ketorolac (trometamol) is the most active ingredient of these eye drops. However, it also contains inactive ingredients such as sodium chloride, edetate disodium, octoxinol 40, pure water, sodium hydroxide or hydrochloric acid. It also contains a preservative called Benzalkonium chloride.
Find Acular eye drops online at Canada Pharmacy and get them shipped to your doorstep.
Cautions
No medicine should be used without a doctor's recommendation.
Do not wear any contact lenses when using these drops.
Do not use any other eye medications without a doctor's consultation.
Tell a doctor if you are pregnant or/and breastfeeding to see if the use of this medication should be continued.
The vision tends to get blur for a short while after putting the drops into the eye. Wait until your vision turns clear before you engage in activities such as driving.
Side Effects
There are a few possible side effects to Acular eye drops 0.50% listed below, but it is not necessary that everyone experiences the same side effects.
Blurring of vision
Slight stinging in the eye
Swollen eyes
Local allergic reactions like itching of the eyes, redness, etc.
Sensitivity to light
Tearing
Sharp pain
Puffy eyelids
Contact your doctor if you develop any allergic reactions, or any of the side effects mentioned above worsen
IMPORTANT NOTE: The above information is intended to increase awareness of health information and does not suggest treatment or diagnosis. This information is not a substitute for individual medical attention and should not be construed to indicate that use of the drug is safe, appropriate, or effective for you. See your health care professional for medical advice and treatment.
Product Code : 1317