Description
Learn about Alesse Birth Control Medicine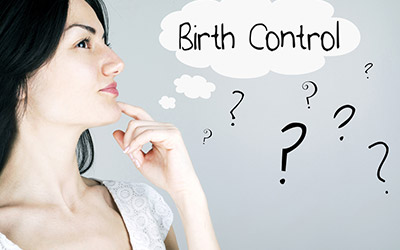 Chemical Name LEVONORGESTREL (LEE-voe-nor-jess-trel) and ETHINYL ESTRADIOL (ETH-in-il ess-tra-DYE-ole)
Alesse (levonorgestrel/ Ethinyl Estradiol)
Alesse Levonorgestrel-Ethinyl estradiol is a combination of progestin and estrogen. It is a birth control pill specifically used to avoid pregnancy. The purpose of this medication is to prevent ovulation (the discharge of eggs from ovaries). The Alesse birth control pill also affects the mucus of the cervix, which makes it almost impossible for sperm to enter and for an egg to be implanted. This medicine is only suggested for those women who do not want to get pregnant. Buy Alesse birth control medicine online once you have consulted with your doctor.
Make sure to buy Alesse birth control from Canada Pharmacy to get 100% genuine product be directely delivered to your doorstep.
Directions
Before the dose of medication, discuss with your doctor if you have any other medical conditions or are taking any other medications.
The ideal time to start the Alesse birth control course is the first day (day 1) of your menstrual period. You can also start taking the pills the fifth day of your period as well. It is suggested that the pills must be consumed around the same time regularly, if possible, prior to the evening meal or at sleep time. You can consume the birth control pills with or without food.
If you miss your dose at any time, consume it as soon as possible, and consume the next contraceptive pill at the set time.
The 28-day packet: Take 1 pill on a regular basis for 21 days, then consume 1 "reminder" tablet regularly for 7 days, and then initiate with the next box.
Ingredients
Each Alesse birth control pill contains:
Hydroxypropyl methylcellulose,
Lactose
Magnesium stearate
Microcrystalline cellulose
Polacrilin potassium
Polyethylene glycol
Synthetic red iron oxide
Titanium dioxide
Wax E
Cautions
Smoking cigarette surges the risk of grave cardiac side effects from oral-birth control use. So, women taking birth control pills are strongly recommended not to smoke.
Side Effects
The side effects of this birth control method include
Belly bloating or cramps
Swollen/sore breasts
Acne
Diarrhea
Giddiness
Loss or gain of facial or body hair
Headache
Increase or decrease in hunger
Gas
Nausea
Weight gain
Increased or no interest in sexual activity
Swollen feet
Vomiting
IMPORTANT NOTE: The above information is intended to increase awareness of health information and does not suggest treatment or diagnosis. This information is not a substitute for individual medical attention and should not be construed to indicate that use of the drug is safe, appropriate, or effective for you. See your health care professional for medical advice and treatment.
Product Code : 1328