Description
Information about Brand and Generic Amaryl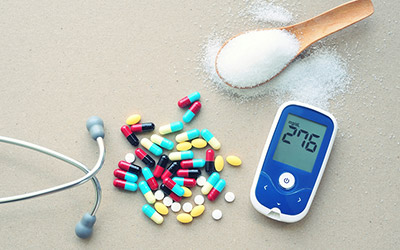 Amaryl is an oral medication used to control blood sugar levels in diabetics. When used in conjunction with exercise and proper diet, Amaryl can treat type 2 diabetes. Amaryl helps to lower blood sugar by initiating the release of the body's natural insulin.
This medication can also be used in combination with other diabetes medications such as insulin.
Directions
Amaryl should be taken exactly as prescribed by your doctor. It is uncertain if Amaryl will harm an unborn baby, or if it will be passed onto breastmilk. Talk to your doctor if you are pregnant, plan to become pregnant, or are breastfeeding before taking this medication.
Amaryl Dosage Information
Always take Amaryl as prescribed by your doctor. This medication is usually taken once daily with breakfast or the first main meal. Take Amaryl with a full glass of water.
It is not recommended to take this medication in larger or smaller dosages than prescribed. Your dosage will be tailored to your medical condition. Your doctor may start you on a lower dosage in order to reduce your side effects.
Ingredients
Chemical Name GLIMEPIRIDE (GLYE-me-pye-ride)

Glimepiride
Cautions
If you are in a state of diabetic ketoacidosis, you should not take Amaryl. Additionally, do not take Amaryl if you are allergic to sulfa drugs, are under-nourished or have any of the following issues:

• Heart disease
• Liver disease
• Kidney disease
• Enzyme deficiency
• Adrenal or pituitary gland problems

While taking Amaryl you will need to continuously check your blood sugar. Low blood sugar, or hypoglycemia, can affect anyone who has diabetes. Ensure you have a source of sugar with you if you have low blood sugar.

If you are taking Amaryl, you should limit your exposure to sunlight and tanning, as this medication can increase your chances to sunburn.

Amaryl should be taken more than 4 hours after taking colesevelam.

You may need emergency medical attention if you are experiencing any of the following side effects:

• Difficulty breathing
• Hives
• Swelling of the face, lips, tongue, or throat

Side Effects
Some of the common side effects of Amaryl may include:

• Headaches
• Nausea
• Flu symptoms
• Weakness
• Dizziness

Find out more about side effects

Like any medication, Amaryl may have some unwanted side effects. While taking Amaryl, seek immediate medical attention if you notice the following side effects:

• Stomach or abdominal pain
• Seizures
• Fast heartbeat
• Shortness of breath
• Difficulty swallowing
• Hives
• Skin rash
• Wheezing
• Tiredness, or unusual weakness
• Yellowing eyes/skin

Taking Amaryl with medications that can lower your blood sugar, increases your chances of having hypoglycemia.


IMPORTANT NOTE: The above information is intended to increase awareness of health information and does not suggest treatment or diagnosis. This information is not a substitute for individual medical attention and should not be construed to indicate that use of the drug is safe, appropriate, or effective for you. See your health care professional for medical advice and treatment.
Product Code : 1970