Description
What is Arthrotec and Uses: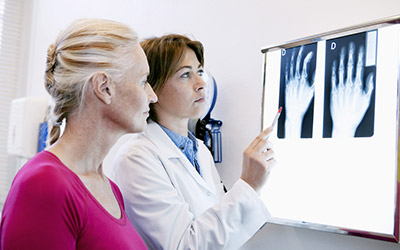 Chemical Name DICLOFENAC (dye-KLOE-fen-ak) and MISOPROSTOL (mye-soe-PROST-ole)
Arthrotec (Diclofenac + Misoprostol)
Arthrotec 50 is used to relieve osteoarthritis and rheumatoid arthritis in people who are at high risk of developing stomach or intestinal ulcers and other complications from these ulcers. Arthrotec contains a combination of two substances called, diclofenac and misoprostol.
Diclofenac is an NSAID that stands for the non-steroidal anti-inflammatory drug. The function of diclofenac is to reduce pain, swelling, and joint stiffness due to arthritis. Misoprostol, on the other hand, protects the stomach from irritating effects of diclofenac by reducing the stomach acid and adding in protective substances.
You can go ahead and buy Arthrotec Online from Canada Pharmacy to get high-quality medications at low rates. Your medicine will be delivered directly to your doorstep without hassle.
Directions
Take Arthrotec 70 by mouth with a full glass of water, at least about 8 ounces. It is advised to swallow the tablets as a whole. Avoid crushing, chewing, or dissolving the tablets as doing so can increase the risk of side effects.

You can also take this medication with meals to prevent stomach upsets and to reduce the chances of diarrhea.


Ingredients
Arthrotec 50 contains diclofenac and misoprostol as well as colloidal silicon dioxide. It also has other ingredients which are:
Crospovidone
Hydrogenated castor oil
Hypromellose, lactose
Magnesium stearate
Methacrylic acid copolymer
Microcrystalline cellulose
Povidone (polyvidone) K-30
Sodium hydroxide
Starch (corn)
Talc
Triethyl citrate.
Cautions
Do not take tablets that are broken.
Do not lie down for at least 10 minutes after taking this medication.
Do not take this medicine if you're pregnant.
Do not take this medicine if breastfeeding.
Not suitable for use by women of child-bearing age.
Kidney problems may occur
Avoid smoking and alcohol when taking this medicine.
The drug makes an individual sensitive to the sun, avoid going out in the sun or tanning booths when using Arthrotec 70.
Side Effects
There are a few side effects of this medicine. Therefore, it needs to be taken the correct way to minimize serious effects.
Abdominal pain
Diarrhea
Upset stomach
Heartburn
Drowsiness
Dizziness
Constipation
Inform your doctor if you notice any serious side effects as follows:
Abnormal vaginal bleeding
Menstrual problems
Swelling of hands and feet
Sudden weight gain
IMPORTANT NOTE: The above information is intended to increase awareness of health information and does not suggest treatment or diagnosis. This information is not a substitute for individual medical attention and should not be construed to indicate that use of the drug is safe, appropriate, or effective for you. See your health care professional for medical advice and treatment.
Product Code : 2169