Description
Important Info About Beclomethasone Aq Medicine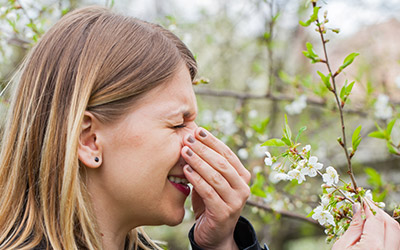 Chemical Name BECLOMETHASONE (be-kloe-METH-a-sone)
Beclomethasone Aq (Generic of Beconase Aq)
Beclomethasone AQ nasal spray belongs to the class of medications called corticosteroids. It works by blocking the secretion of certain substances in the body that may cause allergy symptoms. It also reduces swellings in the airways of the lungs to make breathing easier. It is widely used to relieve symptoms such as sneezing, runny, stuffy, or itchy nose (rhinitis) caused by hay fever, and other allergies. It may also be used to reduce nasal polyps which are the swelling of the lining of the nose after nasal polyp removal surgery.
You can buy Beclomethasone AQ today from Canada Pharmacy at an amazingly low price and have it shipped directly to your doorstep.
Directions
Inhale this medication at least two times a day or as prescribed by your doctor. If you need to take more than one puff, ensure that you allow a minute pause between each inhalation. Use this generic of Beconase AQ regularly to get the most of benefits out of it.
Ingredients
Beclomethasone AQ contains a microcrystalline suspension of beclomethasone dipropionate, monohydrate equivalent to 42 mcg of beclomethasone dipropionate, calculated on the dried basis, in an aqueous medium containing microcrystalline cellulose, carboxymethylcellulose sodium, dextrose, benzalkonium chloride, Polysorbate 80, and 0.25% v/w phenylethyl alcohol.

The pH through expiry is 5.0 to 6.8.
Cautions
All medications need to be taken by the consultation of a doctor. Do not skip doses or give up the medication altogether as it may worsen your condition. If you notice any severe symptoms, get emergency help straight away.
You might suffer from withdrawal symptoms if medication is stopped
Do not use this if pregnant or planning to get pregnant.
Not to be used by breastfeeding females.
Avoid using it for children as it may slow down growth.
Has the tendency to mask symptoms of other infections
Avoid contact with people who have infections such as chickenpox, measles, flu, etc.
Keep the nozzle clean.
Side Effects
Some side effects of this nasal spray include:
Nasal irritation
Nasal stuffiness
Sneezing
Nosebleed
A headache
Lightheadedness
Bitter taste in the mouth
Unpleasant smell
Coughing
IMPORTANT NOTE: The above information is intended to increase awareness of health information and does not suggest treatment or diagnosis. This information is not a substitute for individual medical attention and should not be construed to indicate that use of the drug is safe, appropriate, or effective for you. See your health care professional for medical advice and treatment.
Product Code : 1370