Description
Medical Uses of Bumex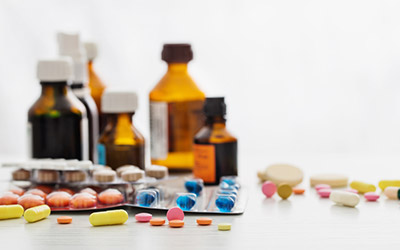 Chemical Name: BUMETANIDE (byoo-MET-a-nide)
Bumex (Bumetanide)
Bumex belongs to the class of loop diuretics. This indicates that these drugs act by helping the body get rid of extra water and salt present in it. These are also called the "water pills," as they cause more urine formation. Bumetanide is used to reduce edema, i.e., extra fluid in the body. Edema may be caused by congestive he, art failure, liver disease and kidney disease.
Bumex helps by reducing the effects of edema like shortness of breath and swelling of the arms, legs, and abdomen. Bumex is also used in conjunction with other drugs in the treatment of hypertension.
You can buy Bumex medicine from Canada Pharmacy and get it delivered right to your doorstep.
Directions
Bumex medicine must be taken according to the prescription of your doctor. The dose of Bumex will be adjusted by your doctor according to the patient's condition. Do not alter, increase, decrease or stop the medication without consulting your physician.

Bumex is usually taken by mouth once or twice a day. Try to take Bumex within 4 hours of your bedtime otherwise; you will be making frequent regular trips to the bathroom throughout the night. Some physicians even recommend taking Bumex before 6 p.m.
Ingredients
Active ingredients (comes in 3 strengths):
Bumetanide 0.5mg
Bumetanide 1mg
Bumetanide 2mg
Cautions
Before you start your treatment with Bumex, you must consult your doctor if you have the following conditions:
Allergy to Bumetanide
Kidney disease
Liver disease
Any electrolyte (like sodium, potassium, phosphate) imbalance
Unable to pass urine
Gout
Diabetes
If you are taking indomethacin or probenecid
Breastfeeding
Side Effects
Bumex usually rarely shows any side effects, but in some cases, serious adverse effects may develop. A physician must immediately be consulted if these side effects are seen:
Allergic reactions like rash, hives, fever, wheezing, red, swollen, itchy or peeling skin
Fluid and electrolyte problems like muscle pain, seizures, dry mouth and eyes
High blood sugar signs like confusion, feeling sleepy, thirst, fast breathing
Swelling, warmth, numbness, change of color or pain in the arm or leg
Chest pain or pressure
Shortness of breath
Coughing up blood
Severe dizziness, fainting
Change in hearing
Unexplained bruising or bleeding
Severe skin reaction
IMPORTANT NOTE: The above information is intended to increase awareness of health information and does not suggest treatment or diagnosis. This information is not a substitute for individual medical attention and should not be construed to indicate that use of the drug is safe, appropriate, or effective for you. See your health care professional for medical advice and treatment.
Product Code : 1386