Description
What is Casodex and Uses?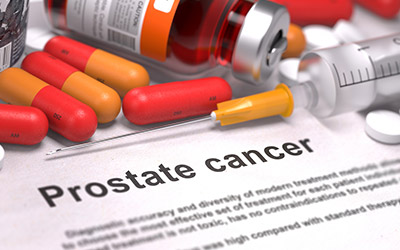 Chemical Name BICALUTAMIDE (bye-ka-LOO-ta-mide)
Casodex (Bicalutamide)
Bicalutamide belongs to the anti-androgen group of drugs. They block the action of androgens at their tissue receptors, for example, like blocking the androgenic effect on the prostate gland. Androgens are male hormones (e.g., testosterone), and they primarily stimulate tissues that are considered to be male, like prostate, facial and body hair and small breasts. Androgens have shown to encourage the growth of cancer cells in the prostate. Casodex for prostate cancer prevents the growth of cancer cells by blocking the action of androgen on the prostate gland.
A woman or a child should never use Casodex. Different companies market Casodex under different names. It may be purchased online on the doctor's prescription.
Directions
Casodex must be taken as prescribed by your doctor. You must never increase, decrease, miss or stop the medication without consulting your physician. Casodex is usually taken once a day either in the morning or the evening. But try to take it at the same time each day. It can be consumed with or without food. Once the therapy has started, it's important it is not interrupted or stopped with consulting the doctor.
Casodex is given as a combination therapy with LHRH (luteinizing hormone releasing hormone). These stop the testicles from producing testosterone. So, usually, both drugs are started simultaneously. Following your doctor's instructions becomes mandatory.
Ingredients
Active ingredient: Bicalutamide (Casodex 50 mg)
Cautions
Before starting your treatment with Casodex, you should consult your doctor regarding the following factors:
Liver disease
Diabetes
If you are taking blood thinners (Warfarin, Coumadin)
Are allergic to bicalutamide
A history of heart ailments
Are overweight
Side Effects
Side effects associated with Casodex are as follows and on their appearance, the physician must be immediately consulted.
An allergic reaction like hives, edema, difficulty in breathing
Breast pain or swelling
Blood in the urine
Fever, chills
Hot flashes
Pain in back, pelvis or stomach
Swelling of hands, ankles or feet
Weakness, dizziness
Nausea, vomiting
Constipation
Increased night-time urination
Anemia (low red blood cells) leading to pale skin, light-headedness, palpitations, shortness of breath
Liver problems like jaundice, loss of appetite, nausea, abdominal pain
High blood sugar
IMPORTANT NOTE: The above information is intended to increase awareness of health information and does not suggest treatment or diagnosis. This information is not a substitute for individual medical attention and should not be construed to indicate that use of the drug is safe, appropriate, or effective for you. See your health care professional for medical advice and treatment.
Product Code : 1397