Description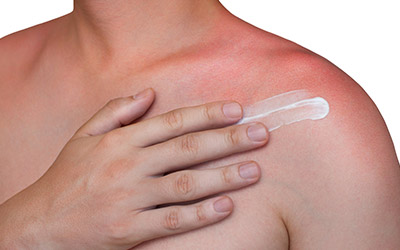 What is clobetasol cream?
Chemical Name: CLOBETASOL (kloe-BAY-ta-sol)
Clobetasol Cream (Generic)
Clobetasol cream belongs to the group of topical corticosteroids. It is used in the treatment of various skin conditions. Clobetasol works by decreasing the response of the body to inflammation. It acts by reducing the activity of the immune system; thus, preventing inflammation and related itching leading to healing of the skin condition. Clobetasol is strictly a prescription drug and is successfully used for treating skin irritation, skin rashes, and to treat plaque psoriasis.
Clobetasol cream is easily available but on the prescription of the doctor. You can buy Clobetasol cream from Canada Pharmacy. Your order will be directly delivered to your doorstep without hassle.
It is available in 2 forms, regular cream, and emollient cream, where the latter is used for a moisturizing treatment.
Directions
The dosage of Clobetasol depends upon:
The age of the patient
The skin condition under treatment
Severity of the condition
Any other associated medical conditions
First reaction of the patient to the first dose of Clobetasol

Based on the factors above, your doctor will decide the right dose of Clobetasol for you.
Usually, it is applied to the affected area of the skin twice a day. It should be gently rubbed into the skin for maximum effectiveness.
Take care not to use Clobetasol cream for longer than 2 weeks or more than 50g per week. Always wash your hands after applying Clobetasol cream as it may get transferred to other people.
Ingredients
The active ingredient (for both regular and emollient topical forms) is Clobetasol 0.05% cream.
Cautions
Before starting your treatment with Clobetasol cream, you should consult your doctor regarding the following factors:
Allergy to Clobetasol
Pregnancy
Breastfeeding
Children less than 12 years of age
Liver problem
Rashes
Side Effects
Although being a topical drug, Clobetasol's side effects may range from mild to serious. Immediately consult your doctor if side effects do not go away.
Burning, itching or irritation at the application site
Adrenal insufficiency leading to low blood pressure, fainting, dizziness, and tiredness
Cushing's syndrome leading to high blood pressure and high sugar levels in blood or urine leading to intense hunger, thirst, and increased urinary frequency, weight gain, and headache
IMPORTANT NOTE: The above information is intended to increase awareness of health information and does not suggest treatment or diagnosis. This information is not a substitute for individual medical attention and should not be construed to indicate that use of the drug is safe, appropriate, or effective for you. See your health care professional for medical advice and treatment.
Product Code : 1417