Description
What is amiodarone used for?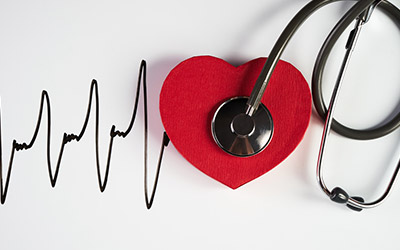 Chemical Name: AMIODARONE (a-MEE-oh-da-rone)
Cordarone (Amiodarone)
With this particular medicine, you have to be extremely careful about taking it as it is usually given for the treatment of certain types of abnormal heartbeats. However, bear in mind that this particular medicine may also be given for other problems. Thus, consult your doctor and take this medicine as it has been prescribed.
This medicine is basically given orally to patients. If prescribed to you, you can find Cordarone online. Buy Cordarone from Canada Pharmacy to get the genuine product. This medicine also comes as Amiodarone 200 mg.
Directions
As mentioned above, this particular medicine should be taken strictly following your doctor's prescribed dosage. There are no restrictions, and you can take this particular medicine with your meal or without your meal. However, take note of the fact that if you take this medicine with your meal, then you will always have to take it with your meal. Do not take it on an empty stomach then.
Moreover, to get the maximum benefit that this medicine has to offer you, do not miss a dose. However, if by chance or neglect you do miss out on a dose, do not take a double dose at the exact same time. When a dose is missed, just go back to your normal routine. To avoid this, you may set an alarm that reminds you to take your medicine on time.
Ingredients
The active ingredient in Cordarone is amiodarone.
Cautions
Do not take if you are allergic to Amiodarone.
Do not take if you have a heart block, slow heartbeat or shock caused by heart problems.
Do not take if you are taking any medication that may cause a change in your heartbeat or rate.
Do not take if you are breastfeeding.
Other cautions not listed may also be present.
Side Effects
Some of the possible side effects include:
Shakiness
Coughing blood
Chest pain
Fast or slow heartbeat
Change in eyesight
Dizziness
Joint pain
Muscle pain
Shortness of breath
Unexplained bleeding or bruising
Skin reaction
Numbness
Depression
Liver problems
Thyroid problems
Diarrhea
Change in your body weight
Blue or gray skin color
Stiffness
Sweating
Light-colored stools
Yellow skin or eyes (jaundice)
Menstrual changes
Feeling too hot or too cold
Difficulty moving
Other side effects not listed may also be present.
IMPORTANT NOTE: The above information is intended to increase awareness of health information and does not suggest treatment or diagnosis. This information is not a substitute for individual medical attention and should not be construed to indicate that use of the drug is safe, appropriate, or effective for you. See your health care professional for medical advice and treatment.
Product Code : 1427